1839-O
Variety 105b
Obverse 3.3: Late Die State, Die Cracks Through Stars, Rim Cud 1:00 to 6:00
Reverse D.2: Late Die State, Die Crack (U)NITED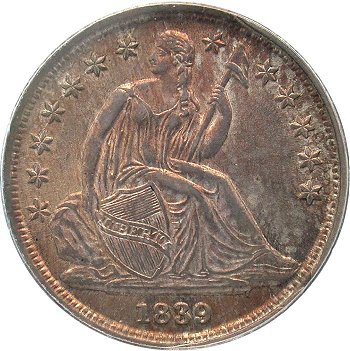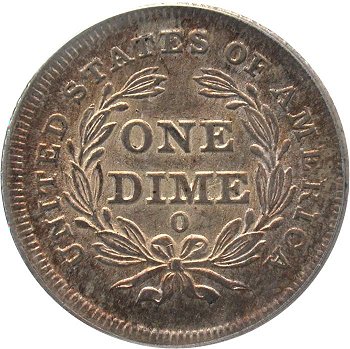 Obverse 3.3 Reverse D.2
Obverse Diagnostic Point(s) Reverse Diagnostic Point(s)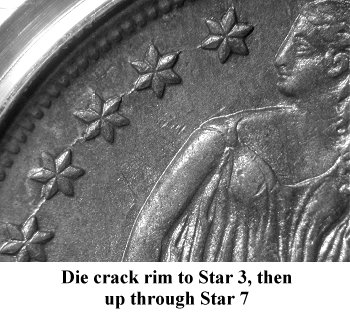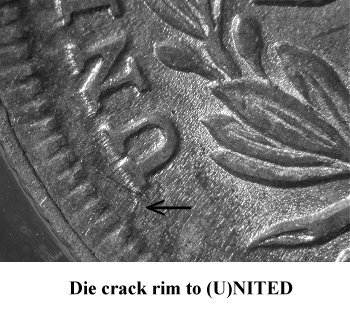 Comments: Both Obverse 3 and Reverse D show excessive wear and significant die cracks during this late die state. A connecting die crack passes through all the stars on the obverse. The obverse rim cud size increased against that of Variety 105a and is seen between 1:00 to 6:00.
Reverse D exhibits a die crack from the rim to (U)NITED and another from the rim to the right stem.
During this late die state, Reverse D will be subsequently paired with Obverse 1 to produce a rare die marriage variety for 1839 New Orleans Seated dime coinage.
Plate Coin: G. Fortin Collection, MS64 - Ex. Lemus