1839-O
Variety 103
Obverse 1.2: Late Die State, Die Cracks From Left and Right Base to Rim
Reverse D.2: Large O, Late Die State, Die Cracks (U)NITED (ST)ATES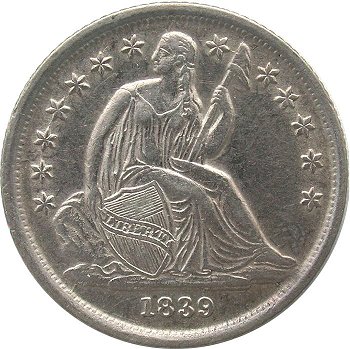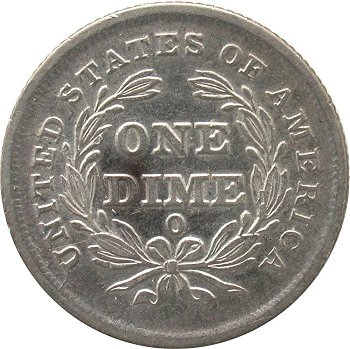 Obverse 1.2 Reverse D.2
Obverse Diagnostic Point(s) Reverse Diagnostic Point(s)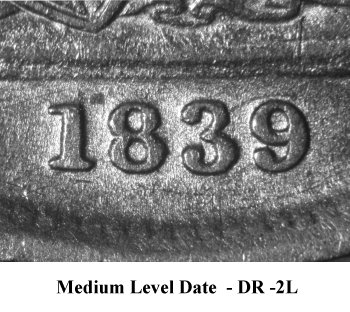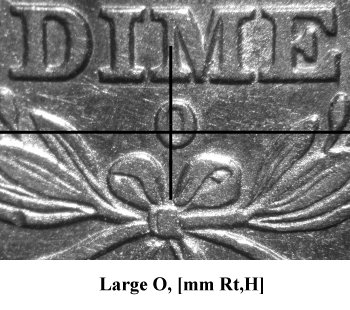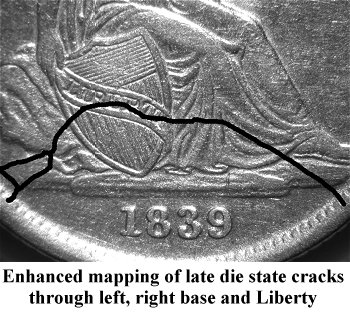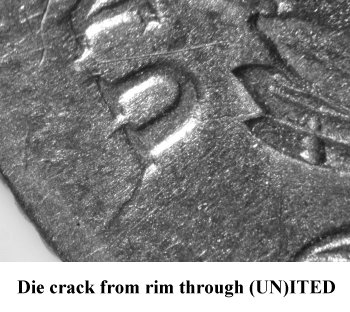 Comments: Variety 103 results from a third pairing of 1839 New Orleans Obverse 1 die with Reverse 3 die during their respective late die states. The Obverse 1 die is cracked with a long die crack starting from the rim below left base, up through the base into the shield, across LI(BERTY) on the scroll and then curving downward through the lower gown to the rim below the foot. Stars 2, 3, 4 and 5 are connected with an additional die crack.
The Reverse 3 die is obviously in a late die state with considerable erosion between the legend and rim. A bold die crack connect the right upright of (U)NITED to the rim.
This is a rare die pairing variety with few examples known. Inspection of both the obverses and reverses on 1839 Large O specimens will be necessary to locate this most difficult variety. Use a Large O late die state reverse as the primary diagnostic, then inspect the obverse for star positions and die cracks to locate an example of Variety 103.
Plate Coin: G. Fortin Collection, PCGS EF45 - Ahwash Plate Coin - Ex. Ahwash, Lovejoy, Greer