1887-S
Variety 107
Obverse 7: High Level Date, Late Die State, Upper Shield Weakness
Reverse G: Shattered Reverse, Medium S, [mm Lt,C], Potential Repunching In Upper Loop Of S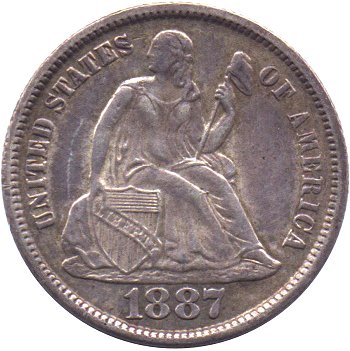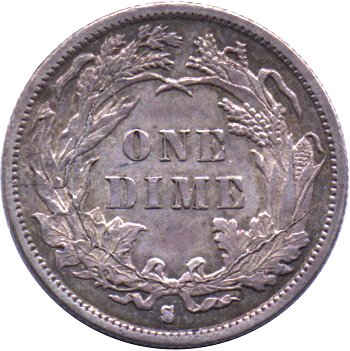 Obverse 7 Reverse G
Obverse Diagnostic Point(s) Reverse Diagnostic Point(s)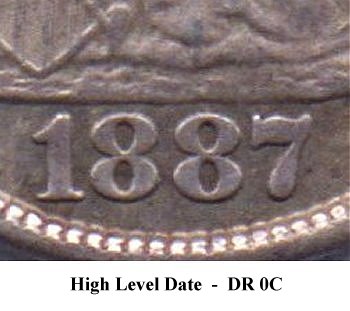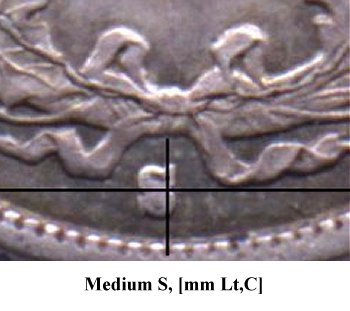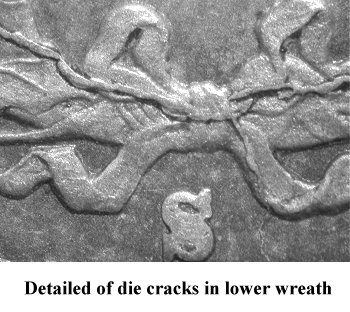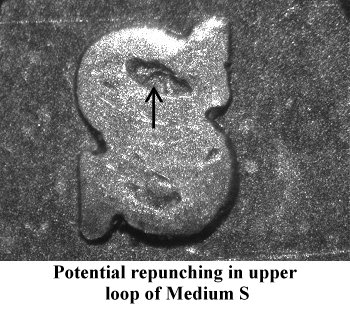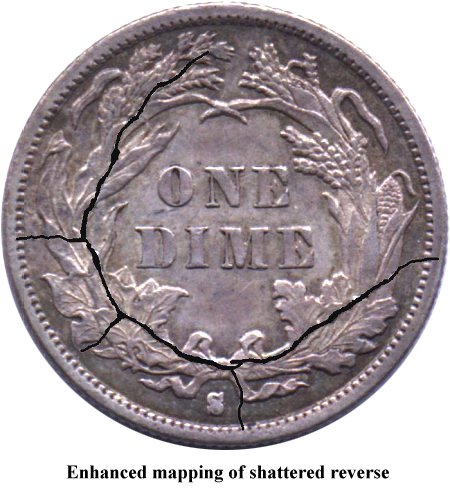 Comments: A spectacular shattered reverse is found during the Reverse G late die state. Massive die cracks form a concentric inner ring that covers about 60% of the wreath. There are three exit points to the rim with the 6:00 and 9:00 exits being substantial. Interestingly, this reverse is well struck in spite of the massive die cracks. The Medium S mintmark shows repunching in the upper loop and could be yet another S over S variety.
Obverse 7 is in a later die state with significant die erosion to the immediate left of Liberty's left arm. Locating an early die state example of Variety 107 has been challenging with no results to date.
Jason Carter first published this variety in the Gobrecht Journal with subsequent listing as part of the Top 100 Varieties set during 2003.
Plate Coin: G. Fortin Collection, AU55