1887-S
Variety 119
Obverse 18: Misplaced 1 Digit in Shield, High Date, Downward Slope
Reverse Q: Medium S, [mm Lt,H,TR4]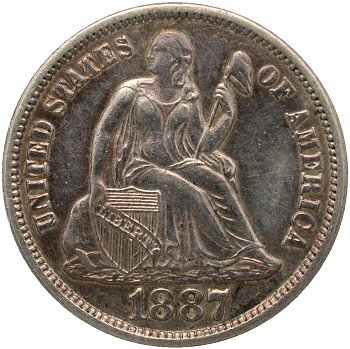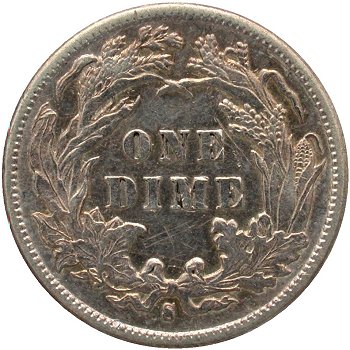 Obverse 18 Reverse Q
Obverse Diagnostic Point(s) Reverse Diagnostic Point(s)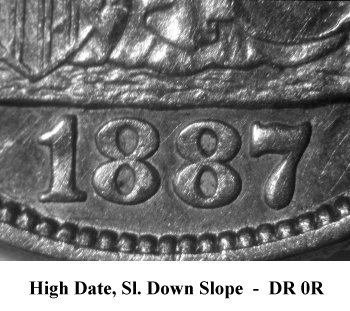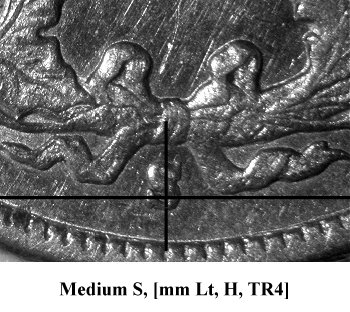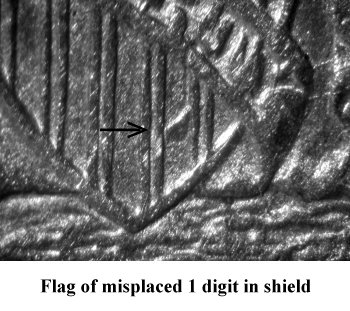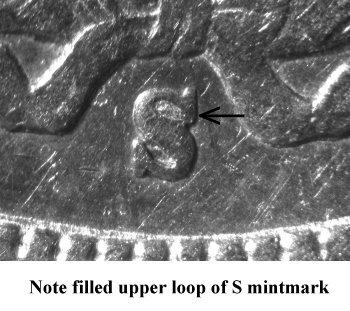 Comments: Obverse 18 can be easily diagnosed by an extra 1 digit punch in the shield. The flag of a 1 digit is clearly visible between shield lines #8 and #9.
The Medium S mintmark on Reverse Q is positioned high and to the left with an obvious right tilt. The upper loop is filled with a mintmark punch artifact that collectors may mistakenly call a Small S.
This variety was first identified at the 2013 FUN show by the author.
Plate Coin: G. Fortin Collection, AU50