1887-S
Variety 111a
Obverse 11: High Level Date, Die Lines In The Shield
Reverse I.2: Shattered Reverse, Medium S, [mm Lt,H,TR4]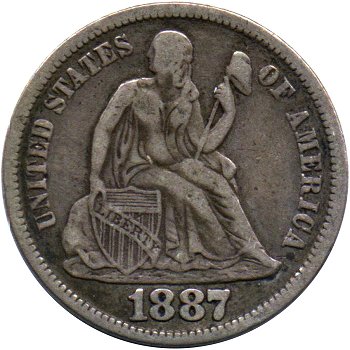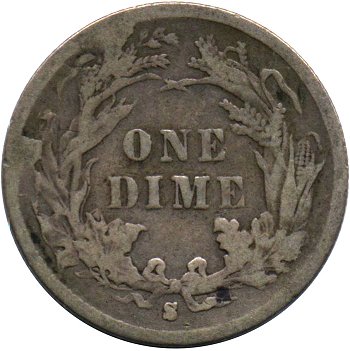 Obverse 11 Reverse I.2
Reverse Diagnostic Point(s)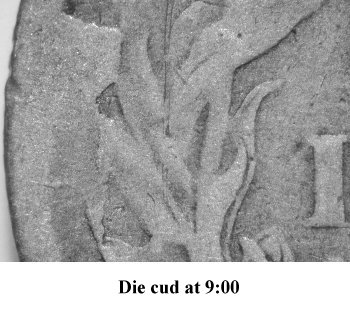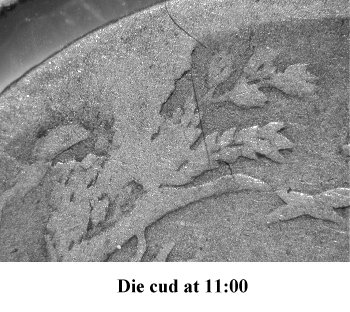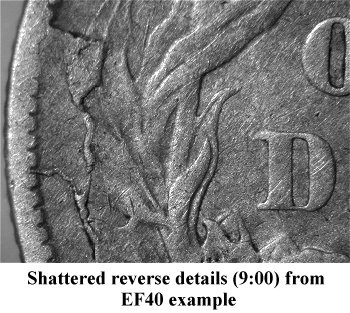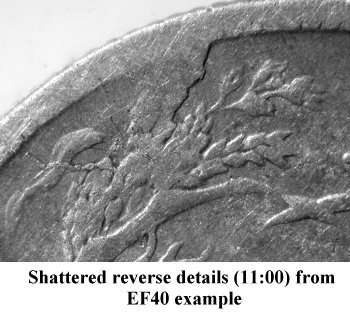 Comments: Reverse I is in a terminal die state with what appears to be internal die cuds at 9:00 and 11:00.
This is a rare die state with only several low grade examples surfacing in the past twenty years; a strong pricing premium is warranted for examples in any grade.
Effective November 25, 2013, the following information was added to the Variety 111a webpage.
During late 2013, the author located the below Variety 111a specimen at a coin show. This specimen is the highest grade example seen and finally provides a view of Reverse I's terminal condition. Note the well defined die cracks at 9:00 with shelf metal at the upper break. The upper die break is more severe with internal cud at 11:30.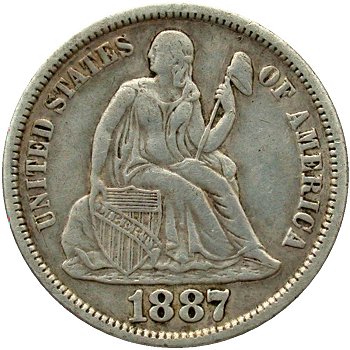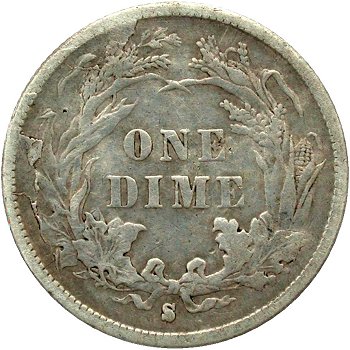 Plate Coin: G. Fortin Collection, NGC VF25 - Greer Plate Coin (top above), Gerry Fortin Rare Coins Inventory, EF40 (above)