1887-S
Variety 106a
Obverse 6.2: Late Die State, No Repunching, High Level Date
Reverse F.2: Shattered Die, Partial Cud at 8:00-9:00, Medium S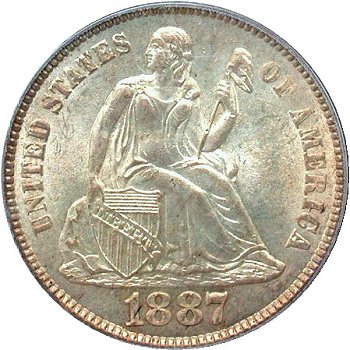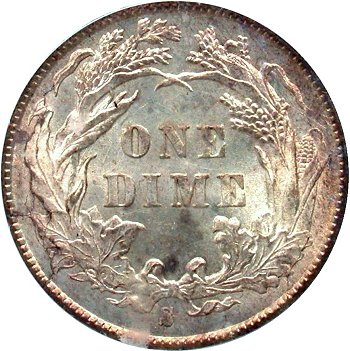 Obverse 6.2 Reverse F.2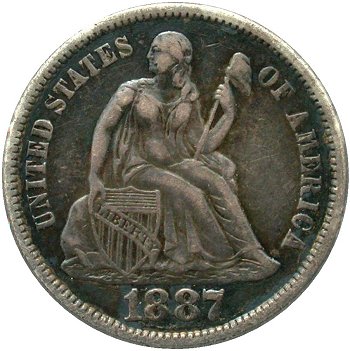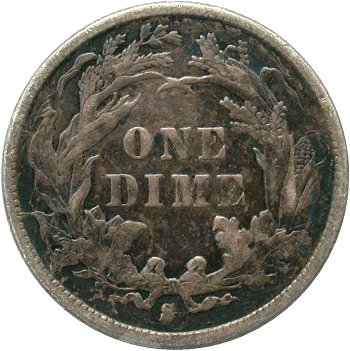 Reverse Diagnostic Point(s)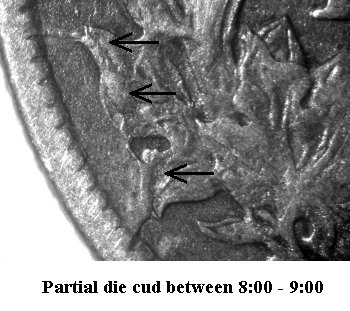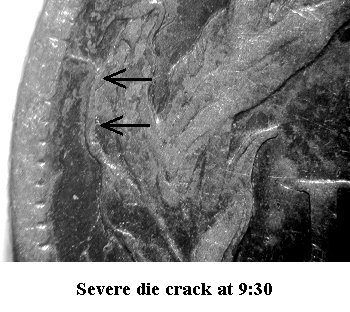 Obverse Die State Comparison
Late Die State - Variety 106a Early Die State - Variety 106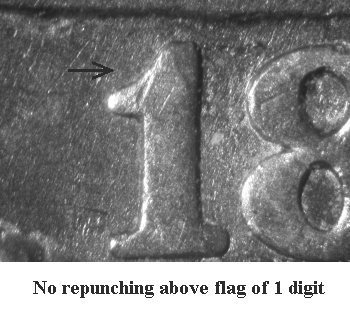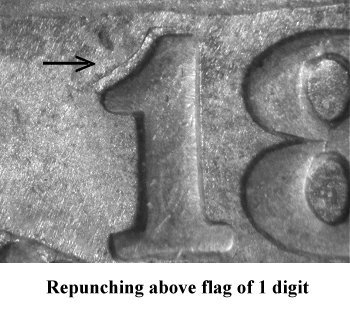 Comments: The Obverse 6 and Reverse F die pair are used in production until Reverse F is at termination die state.

The previously seen repunching on the 1 digit is not longer evident above the flag on Obverse 6.

The left side of Reverse F is shattered as per the reverse mapping below. The previous die cracks between 8:00 and 9:00 in the outer left wreath lead to a partial cud during this later die state. A significant die crack continues from the partial cud along the outer left wreath and exists the rim at 9:30. The edge of the die from 8:00 through 9:30 appears to be ready to disintegrate with further coinage. However, no 1887-S dimes have been reported with a retained cud in this area.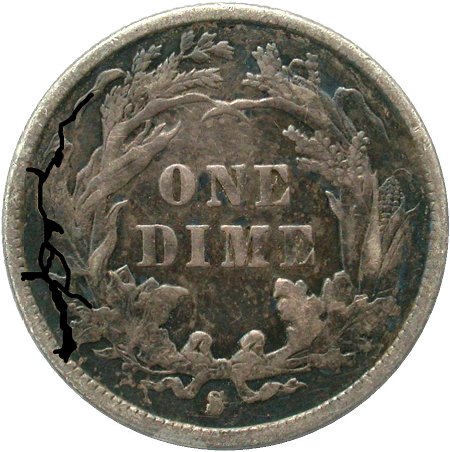 The late die state Variety 106a discovery took place at the 2014 winter FUN show. This finding, along with Varieties 107 and late die state 111a, indicates that shattered reverse dies were a problem for the San Francisco mint during 1887 production.
Plate Coins: Courtesy Tim Cook Collection, PCGS MS65 (above top), Gerry Fortin Rare Coins Inventory, VF35 top)