1856
Small Date
Variety 110
Obverse 9: Doubled Obverse Die North, High Level Date
Reverse J: UNITED Doubled East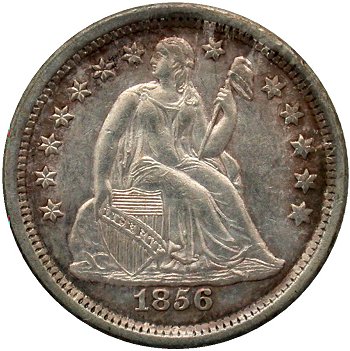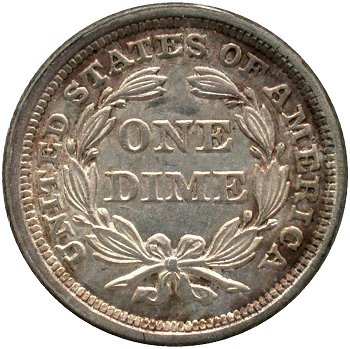 Obverse 9 Reverse J
Obverse Diagnostic Point(s) Reverse Diagnostic Point(s)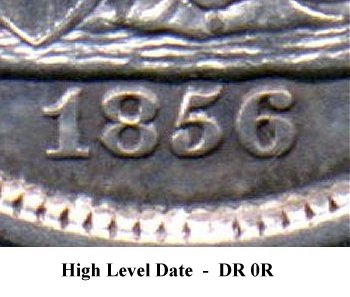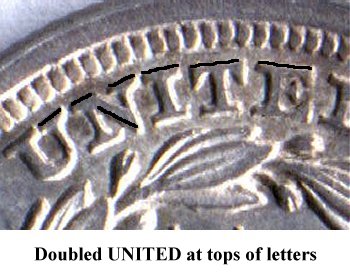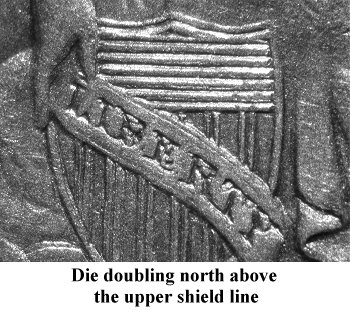 Comments: Obverse 9 presents another significantly doubled obverse die with the doubling northward. The doubling is very visible above the top of the shield.
The reverse die also shows slight doubling on UNITED. Doubling is visible at the top of each letter.
More often than not, this variety will be found with an uneven obverse strike including weak stars. Fully struck examples with strong head details and star centrils should bring an incremental premium above the Top 100 Varieties pricing.
Plate Coin: G. Fortin Collection, PCGS AU58