1856
Small Date
Variety 116
Obverse 14: Misplaced 8 Digit, Doubled Obverse Die East, High Level Date
Reverse P: Doubled (AMERIC)A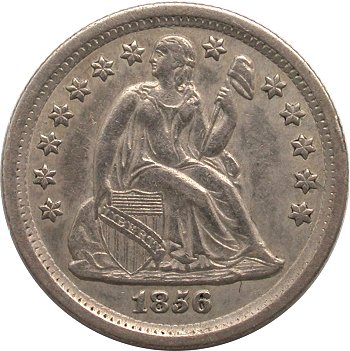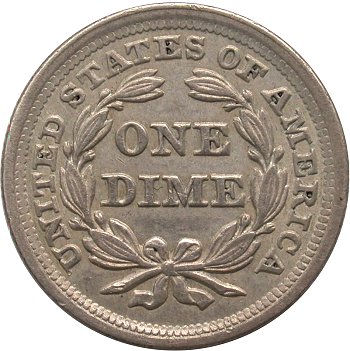 Obverse 14 Reverse P
Obverse Diagnostic Point(s) Reverse Diagnostic Point(s)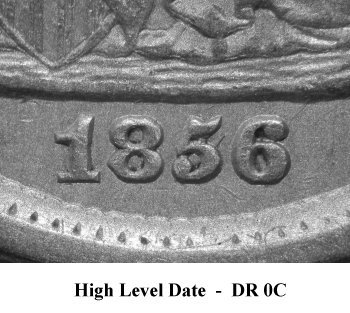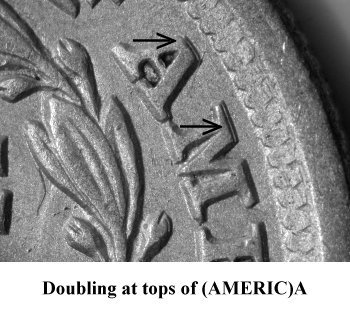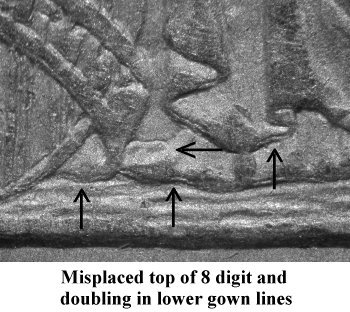 Comments: A misplaced top of an 8 digit is visible to the right of the bottom of the scroll end. Obverse die doubling is seen in the lower gown lines above the base and to the left and right of the pendant. The doubling occurs in a northeasterly direction.
The reverse die exhibits minor doubling at the tops of (AMERIC)A. This doubling will disappear in later die states. Locating early die state examples with prominent obverse die doubling and reverse doubling on AMERICA will be most challenging. I would consider fully struck early die state specimens in AU or better to be R5.
This misplaced date variety was first identified and published by the author during 1995.
Plate Coin: G. Fortin Collection, AU50