1856
Small Date
Variety 114
Obverse 12: Repunched Date, Medium Level Date, Die Scratches at Right Armpit, Open 5
Reverse N: Die Lines Behind UNITED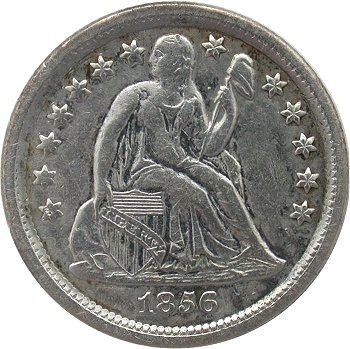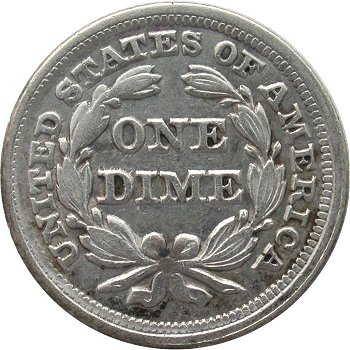 Obverse 12 Reverse N
Obverse Diagnostic Point(s)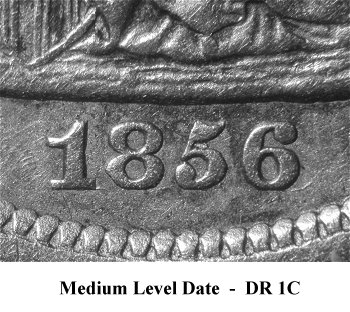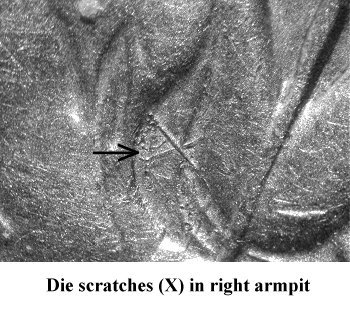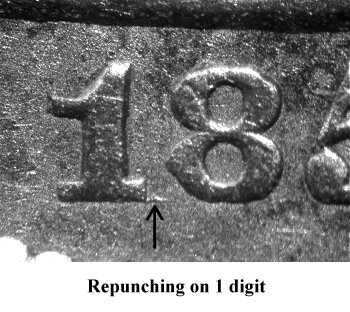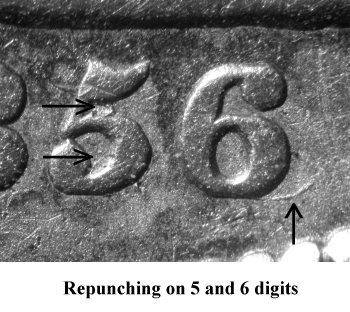 Reverse Diagnostic Point(s)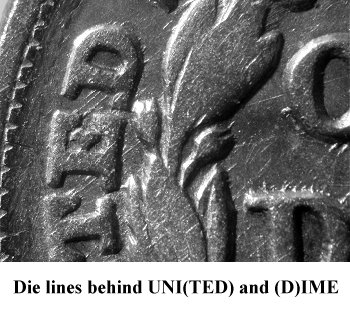 Comments: Obverse 12 is in an early die state. The date is repunched with traces of the first digits to the right of the final digits. The repunching to the right of the 6 digit is most obvious. There are two die scratches forming an (X) in Liberty's right armpit. Use these die scratches as the primary diagnostic for all die states of Obverse 12.
Reverse N exhibits diagonal die lines behind UNITED into the left wreath elements. Die scratches are also seen behind (D)IME and, to a lesser extent, behind (O)NE.
Obverse 12 will be polished, removing all traces of the repunching on the date digits. Greer lists the repunching on this obverse as Greer 103 but includes no photograph and states, "Faint traces of the base of each earlier digit show to the far right of the base of each final digit. I have seen only one example of this variety." The author had not seen an example of Greer 103 until Jim Smith provided the plate coin for inspection during August, 2005. I am listing this repunched date variety (early die state) as a R6 rarity in VF or better, for the time being.
Plate Coin: Courtesy Jim Smith Collection, VF30