1876
Type I Reverse - Variety 106
Obverse 6: Repunched 76, Medium Level Date, Small Knob 6, Rusted Die
Reverse F: Die Cracks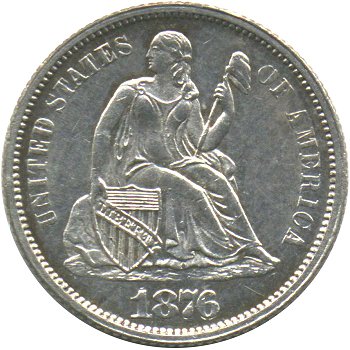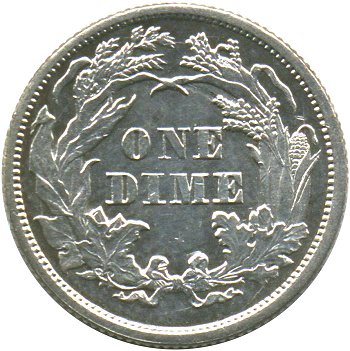 Obverse 6 Reverse F
Obverse Diagnostic Point(s)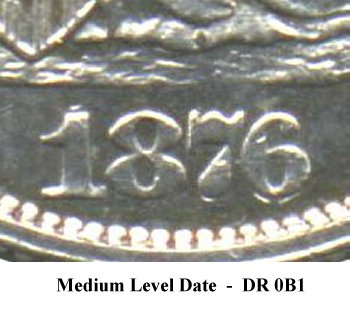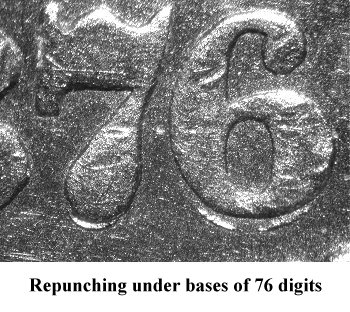 Reverse Diagnostic Point(s)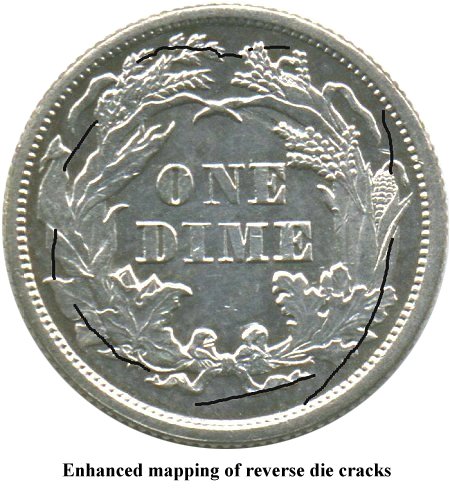 Comments: This is the second of three 1876 obverses with repunching below the 76 date digits. Close inspection is necessary to differentiate Obverses 5, 6 and 21. On Obverse 5, the repunching is seen mostly under the 6 digit. Pay special attention to the repunching under the 76 digits on Obverses 6 and 21 as the earlier punches are nearly identical. Of potential help is observation that Obverse 6 uses a Small Knob 6 date punch while Obverse 21 has a Large Knob 6 punch.
Comparison of Variety 106 and Variety 121 Repunching on 76 Digits
Obverse 6 - Small Knob 6 Obverse 21- Large Knob 6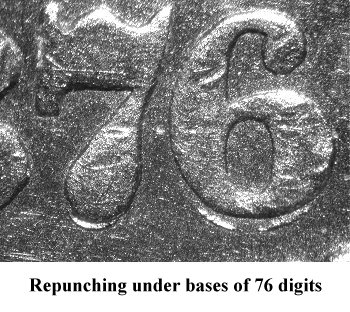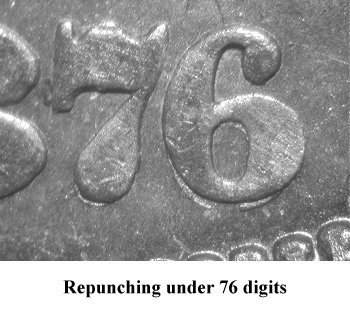 Obverse 6 may have been polished or lapped. This die exhibits mild rust damage within the inner folds of the gown. The base above the date digits is very weak, as are the letters in the legend.
Reverse F is obviously cracked with circular ring of die cracks throughout the main wreath elements.
Plate Coin: G. Fortin Collection, MS60