1876
Type II Reverse - Variety 104
Obverse 4: Medium Level Date, Perfect (S)TATES and (O)F, Small Knob 6
Reverse D: Die Cracks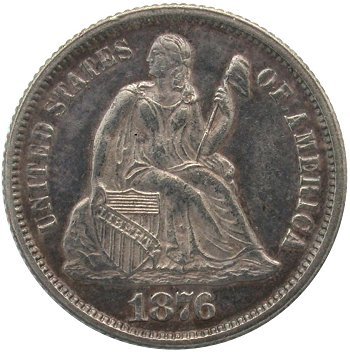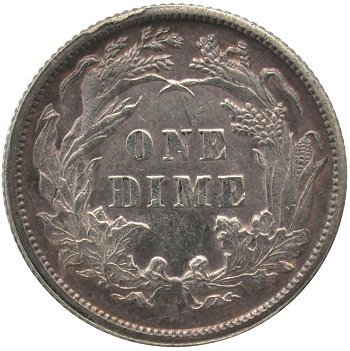 Obverse 4 Reverse D
Obverse Diagnostic Point(s) Reverse Diagnostic Point(s)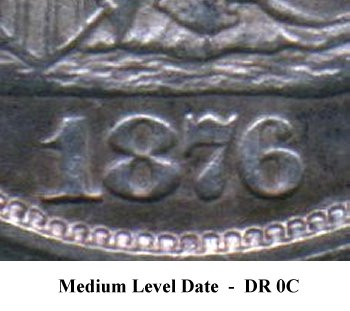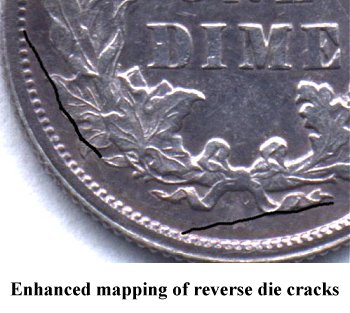 Comments: The (S)TATES and (O)F are complete on Obverse 4. Kam Ahwash employed these markers to designate the A-7 Type II reverse variety in his Encyclopedia. Date position is level with DR 0C measurement.
On Reverse D, two die cracks are noted. The first starts at the rim below left ribbon and proceed right into the right ribbon end. The second is seen in the lower left wreath and exits into the rim at 9:00.
Variety 104 is probably the second most available 1876 Type II reverse variety after Variety 101. Note the bold strike and strong head details. This is the rule for 1876 Type II reverse coinage.
Plate Coin: G. Fortin Collection, MS61