1876
Type II Reverse - Variety 103
Obverse 3: Repunched 1, Medium Date, Slight Downward Slope, Small Knob 6
Reverse C: Die Cracks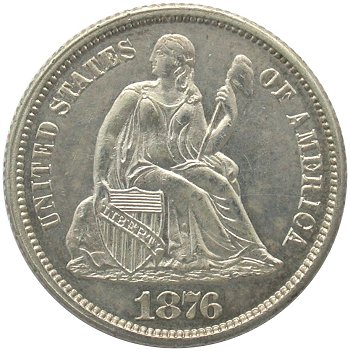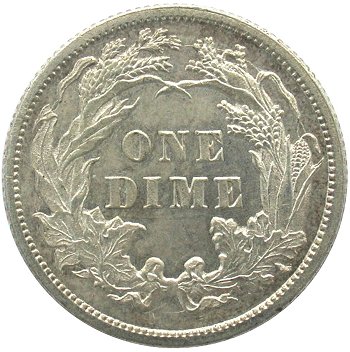 Obverse 3 Reverse C
Obverse Diagnostic Point(s)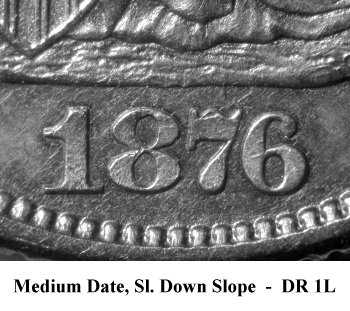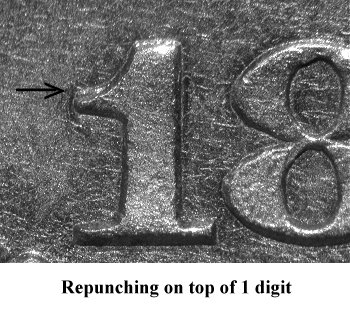 Reverse Diagnostic Point(s)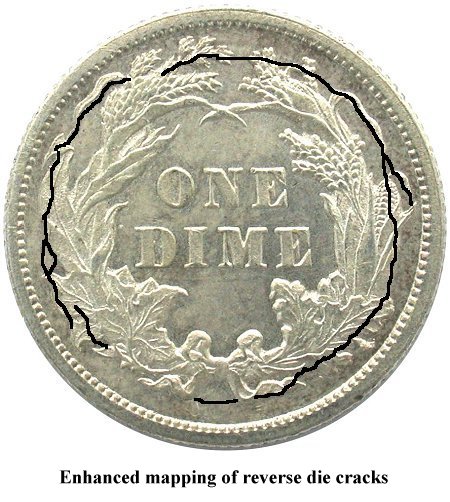 Comments: Kam Ahwash listed this variety as A-6 in his Encyclopedia but provided no pictures. Kam also stated that the variety had a Small Knob date punch obverse with a repunched 1 paired with a Type II reverse.
I located an example of Kam's A-6 variety during 2009 which completes the illustration of all Ahwash 1876 Type II reverse varieties (A-4 through A-8). The repunching above the flag of the 1 digit is evident with a 10X or better glass.
Type II Reverse C is substantially cracked and mapped in the above reverse die illustration.
Plate Coin: G. Fortin Collection, MS62