1876
Type I Reverse - Variety 121
Obverse 21: Repunched 76 Digits, Medium Level Date, Large Knob 6
Reverse T: Weak D(IM)E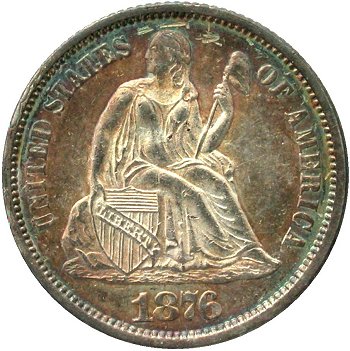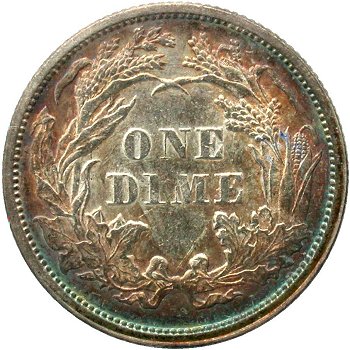 Obverse 21 Reverse T
Obverse Diagnostic Point(s) Reverse Diagnostic Point(s)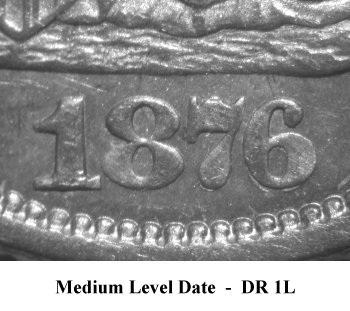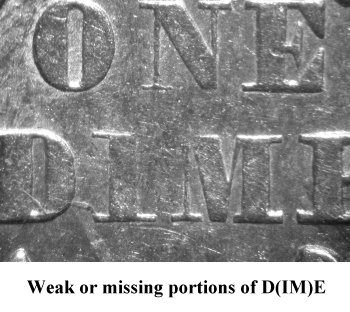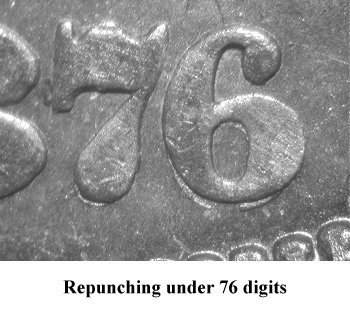 Comments: Obverse 21 presents the third 1876 variety with obvious repunching below the 7 and 6 date digits. For reference, the other two 1876 varieties with repunched 76 digits are Variety 105 and 106. Be careful with attributions of Obverse 21 as compared to Obverse 6 as both have the same partial repunching pattern directly below the digit's inner oval. However, Obverse 21 uses a Large Knob 6 date punch while Obverse 6 has a Small Knob 6 punch.
Comparison of Variety 121 and Variety 106 Repunching on 76 Digits
Obverse 21 - Large Knob 6 Obverse 6 - Small Knob 6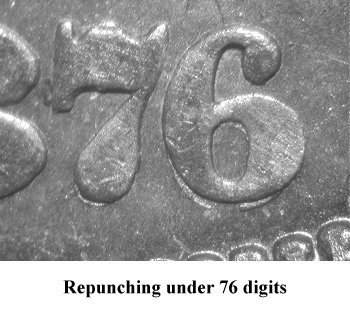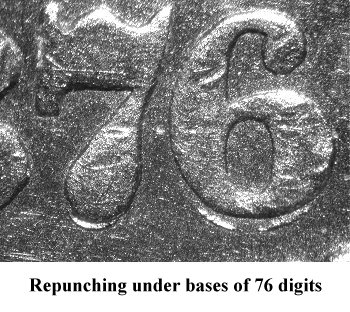 Reverse T can be attributed by a poor hubbing of center denomination with the D(IM)E being partially hubbed.
This incremental repunched 76 digit variety was first located at the 2014 Winter FUN show in Orlando, Florida by the author.
Plate Coin: Gerry Fortin Rare Coins Inventory, MS60