1876
Type II Reverse - Variety 101a
Obverse 1: Medium Date, Slight Downward Slope, Small Knob 6
Reverse A.2: Shattered Die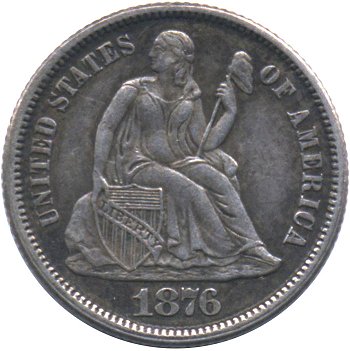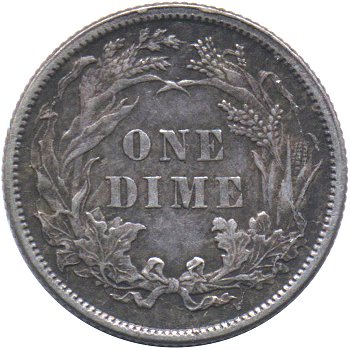 Obverse 1 Reverse A.2
Obverse Diagnostic Point(s)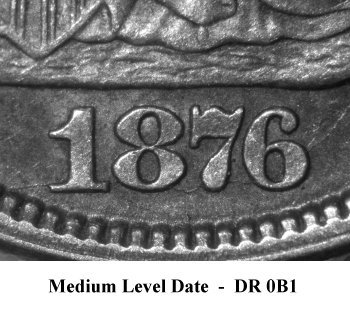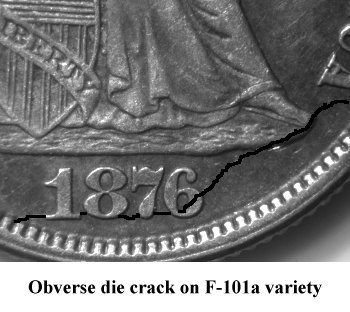 Reverse Diagnostic Point(s)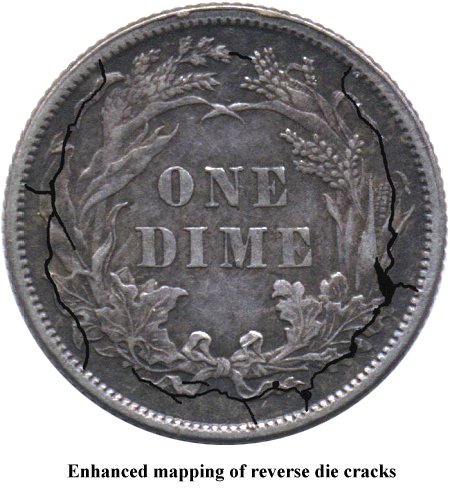 Comments: The Obverse 1 die crack through bottom of date digits has become more obvious. The die crack proceeds up through Liberty's foot and exits into the rim below AMERIC(A).
Type II Reverse A is shattered during this late die state. An internal cud has form on the lower right portion of the corn ear.
Even in this late die state, strikes continue to be bold with excellent head details.
Plate Coin: G. Fortin Collection, AU50