1876-S
Type I Reverse - Variety 101
Obverse 1: Repunched Date, High Level Date, Large Knob 6
Reverse A: Small Block S, [mm Lt,H], Die Cracks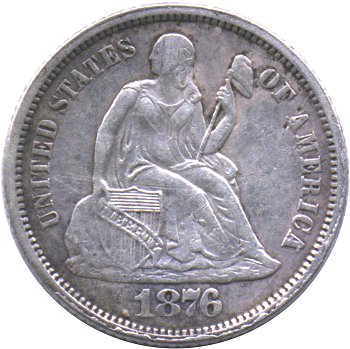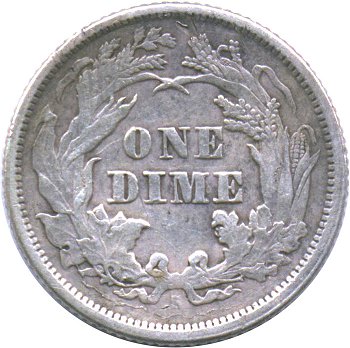 Obverse 1 Reverse A
Obverse Diagnostic Point(s) Reverse Diagnostic Point(s)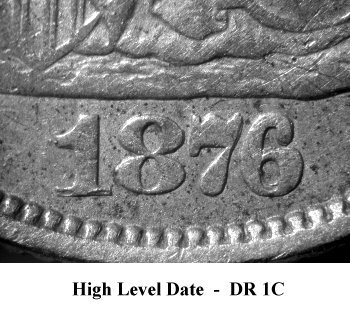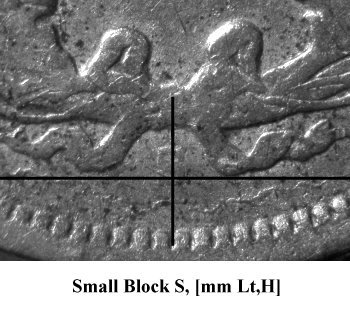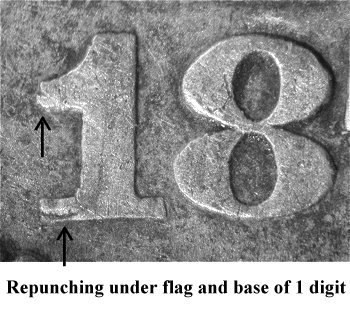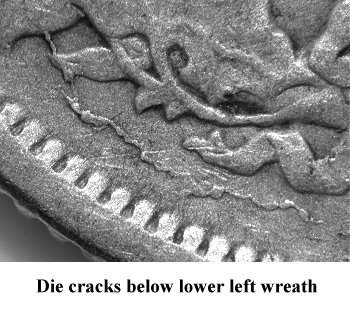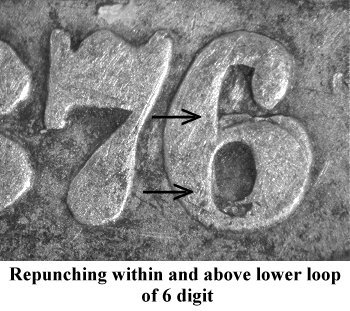 Comments: On Obverse 1, the date is repunched in a counter clockwise direction. Repunching is evident below the flag and base of the 1 digit and within and above the lower loop of the 6 digit.
The Type I Reverse A is severely cracked below the wreath and ribbon ends.
This repunched date variety is included in the Top 100 Varieties set and has proven to be more elusive than expected. Few examples have appeared since 2003 and none are known in mint state.
Plate Coin: Courtesy Dale Miller Collection, EF40