1876-S
Type I Reverse - Variety 119a
Obverse 19.2: Polished Die, High Level Date, Small Knob 6
Reverse Q.2: Cracked and Worn Die, Small Block S, [mm Lt,C]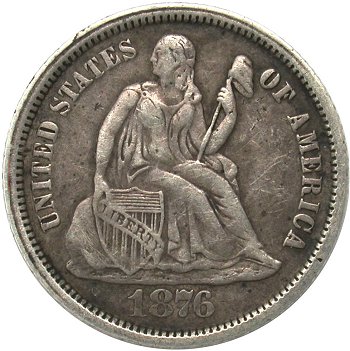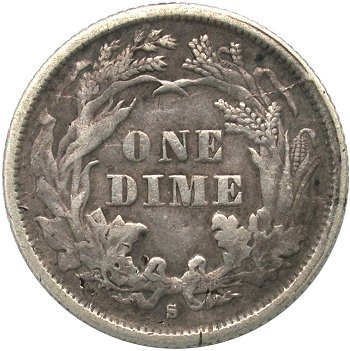 Obverse 19.2 Reverse Q.2
Obverse Diagnostic Point(s) Reverse Diagnostic Point(s)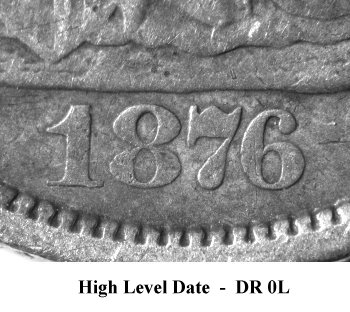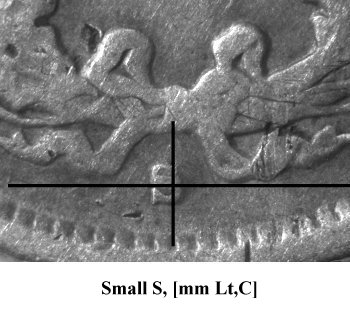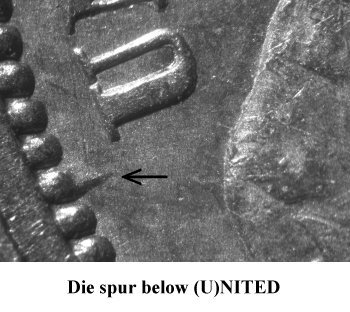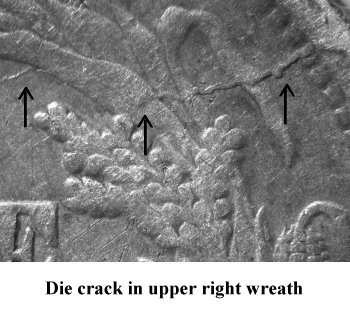 Comments: Obverse 19 and Reverse Q are found in later die states. The misplaced 8 digit in the denticles is no longer visible while the die spur below (U)NITED is still obvious. The combination of date position and the die spur allow this late die state to be easily diagnosed without the misplaced 8 digit.
Reverse Q wreath details are quite weak and the denticle are eroded. The die cracks are 2:00 and 10:00 are bold and easily seen. Due to die wear, no traces of doubling on D(IM)E or die clashing can be seen during this late die state.
During the 2013 American Numismatic Convention, the author purchased an AU very late die state F-119a example. The obverse and reverse dies are severely eroded while the obverse having weak lower shield and reverse exhibiting multiple die cracks from rim into the wreath. On the below dime, the reverse has a dished appearance with high thick rims. Reverse die cracks are also mapped.
Very Late Die State Example - AU Grade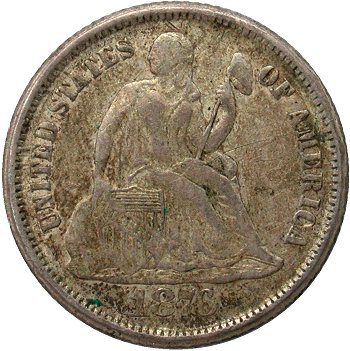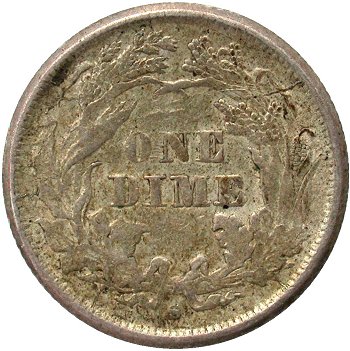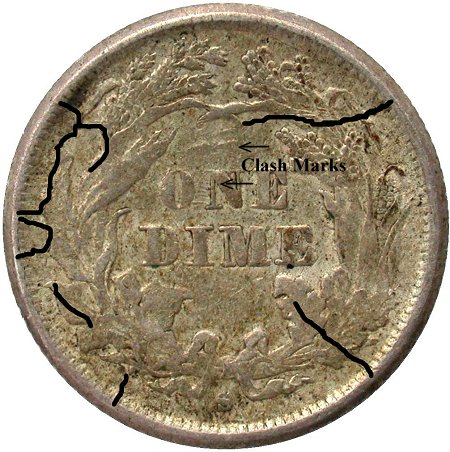 Plate Coin: Courtesy of Dr. Tim Cook Collection (top above), EF40 and Gerry Fortin Rare Coins Inventory (above), AU50