1876-S
Type I Reverse - Variety 119
Obverse 19: Misplaced 8 Digit in Denticles, High Level Date, Small Knob 6
Reverse Q: Small Block S, [mm Lt,C], Doubled D(IM)E, Early Die Cracks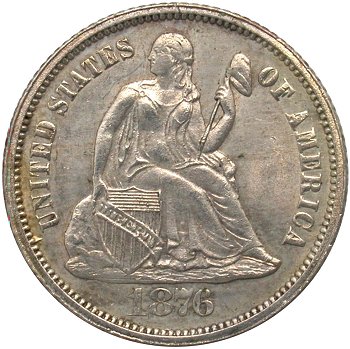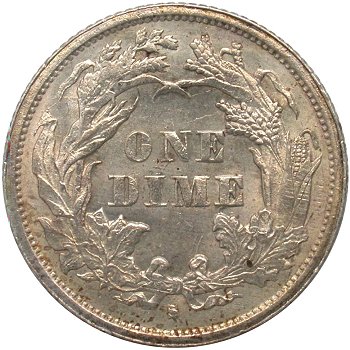 Obverse 19 Reverse Q
Obverse Diagnostic Point(s) Reverse Diagnostic Point(s)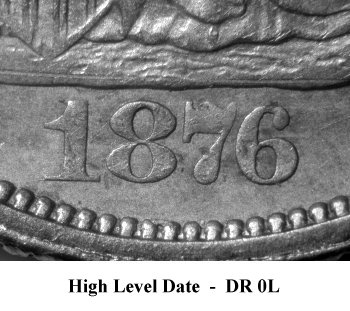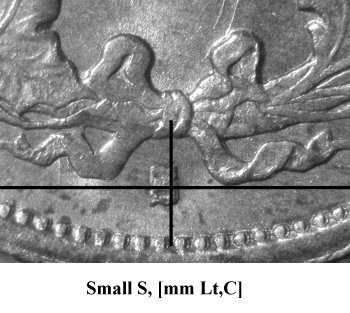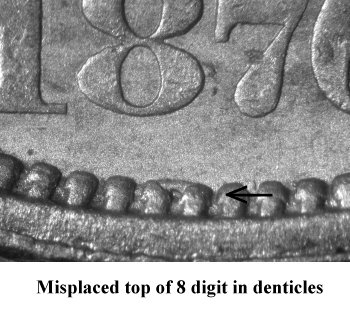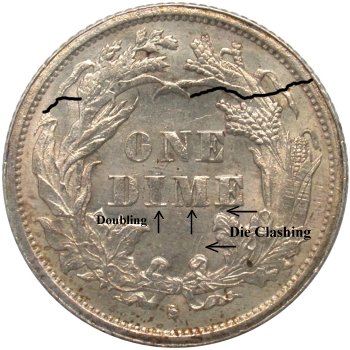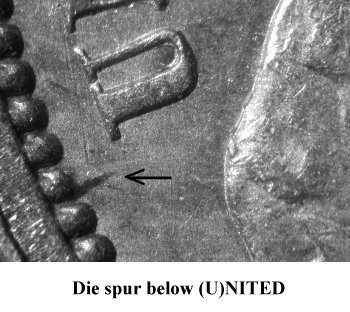 Comments: Variety 119 offers collectors a broad range of die preparation and minting anomalies.
The top of a misplaced 8 digit is clearly visible in the denticle below the final punched 8 digit. This misplaced digit will disappear in later Obverse 19 die states probably due to die polishing. Below (U)NITED, a die spur extends from from a denticle and appears as a sharp point. A few random die lines and small die defects are noted on Liberty but none large enough to document separately.
Reverse Q exhibits two sets of die cracks at 2:00 and 10:00 per the above illustration. The D(IM)E of shows doubling at the base of each letter. Two strong die clash marks are seen directly below DIM(E) and above the right ribbon loop.
Dr. Tim Cook identified this interesting variety and provide the above early die state plate coin and a later die state example (Variety 119a) for inclusion in the web-book.
Plate Coin: Courtesy of Dr. Tim Cook Collection, AU58