1876-S
Type I Reverse - Variety 105
Obverse 5: Repunched Date, High Date, Slight Downward Slope, Small Knob 6
Reverse E: Small Block S, [mm Lt,C]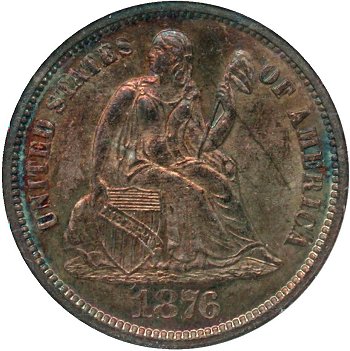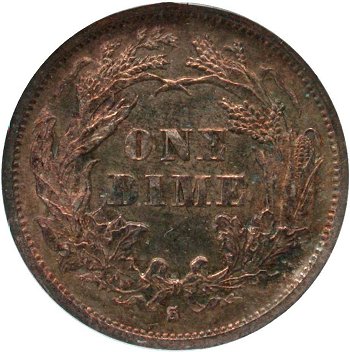 Obverse 5 Reverse E
Obverse Diagnostic Point(s) Reverse Diagnostic Point(s)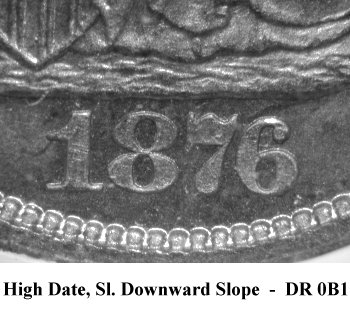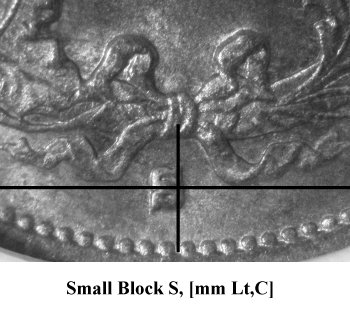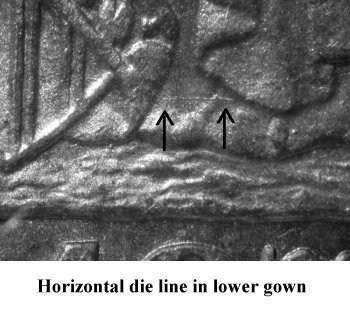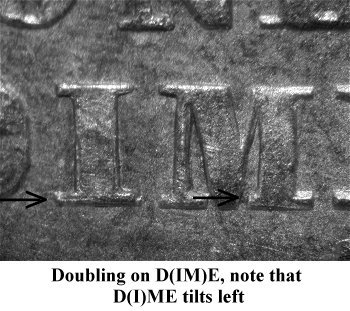 Comments: Obverse 5 features a high date that has a slight downward slope. A horizontal die line is seen between the right scroll end and a gown fold above pendant. This obverse is listed by Ahwash where he indicates that the 1 and 6 digits in the date are repunched. On the plate coin, the repunching above the base of the 1 digit is minor and would be difficult to note on a circulated example. The 6 digit is from a Small Knob 6 date punch.
Reverse E is weakly hubbed. Die doubling is obvious on D(IM)E with the I in DIME tilting left.
The plate coin and identification of the horizontal obverse die line were provided by Liz Coggan at JJ Teaparty.
Plate Coin: Courtesy JJ Teaparty, NGC MS64