1876-S
Type I Reverse - Variety 122
Obverse 22: Repunched 18 Digits, High Date, Slight Downward Slope, Small Knob 6
Reverse T: Small Block S, [mm Lt,H]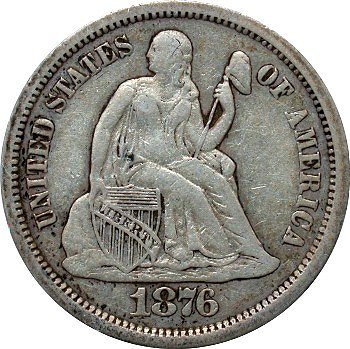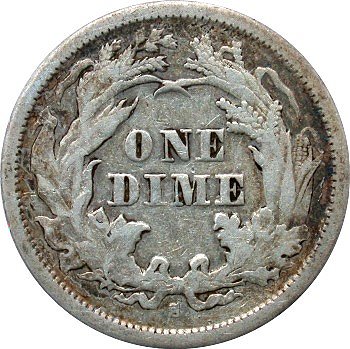 Obverse 22 Reverse T
Obverse Diagnostic Point(s) Reverse Diagnostic Point(s)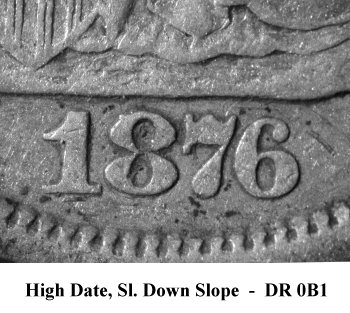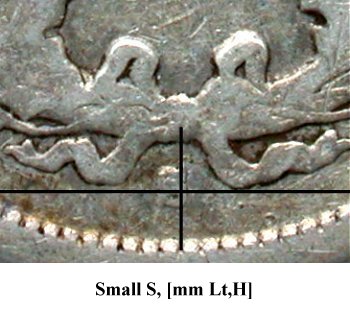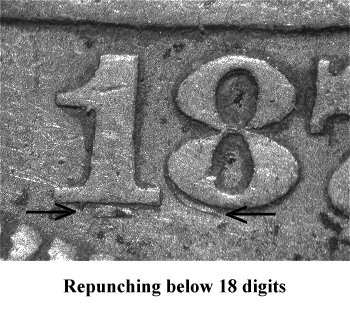 Comments: Repunching below the 1 and 8 digits in the date is most obvious on Obverse 22. Below the base of the 1 digit, there is a long extension of the vertical segment while below the left lower loop of the 8 digit, there is a clear secondary loop.
Reverse T has a Small S mintmark that is positioned left and high.
It is surprising to learn of another 1876 San Francisco die pairing variety with bold date repunching after many years of searching. Discovered by Dr. Tim Cook during August 2015.
Plate Coin: Courtesy of Dr. Tim Cook Collection, VF30