1875-CC
CC In Wreath
Variety 111a
Obverse 8.2: Late Die State, High Date, Slight Downward Slope
Reverse G.2: Late Die State, Die Cracks In Right Wreath, Rim Cud at 12:00
Collar: 113 Reeds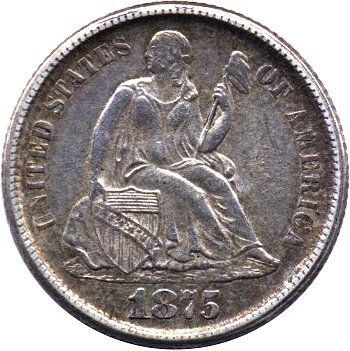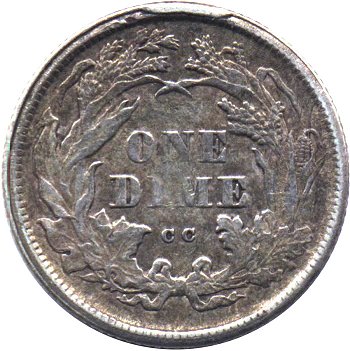 Obverse 8.2 Reverse G.2
Obverse Diagnostic Point(s) Reverse Diagnostic Point(s)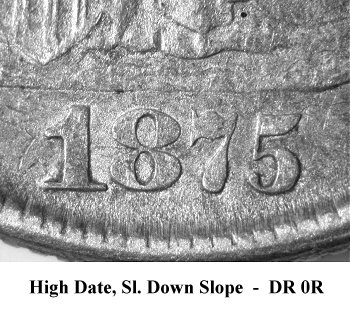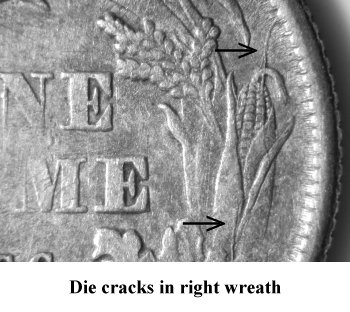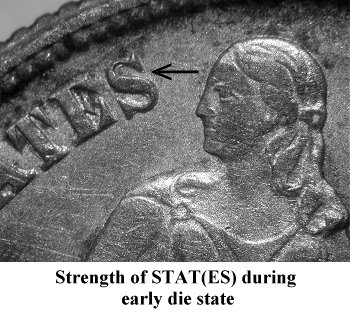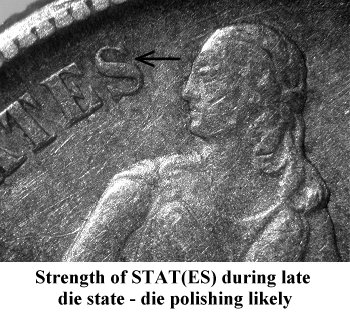 Comments: Both Obverse 8 and Reverse G show significant die wear with heavy denticle erosion. Obverse 8 shows weak legend details and a weak base above the date. The date punch measurement is now closer to DR 0R rather than DR 0C due to die wear. These characteristics suggest the die pair was polished at some point during their production life.
Reverse G exhibits several die cracks in the right wreath. These die cracks exit to the right rim at 2:00, 3:30 and 5:00. A large rim cud is present at 12:00.
See Variety 111 for additional die pairing information.
Plate Coin: G. Fortin Collection, EF45