1875-CC
CC In Wreath
Variety 111
Obverse 8: High Date, Slight Downward Slope
Reverse G: Small CC, [mm Lt,L]
Collar: 113 Reeds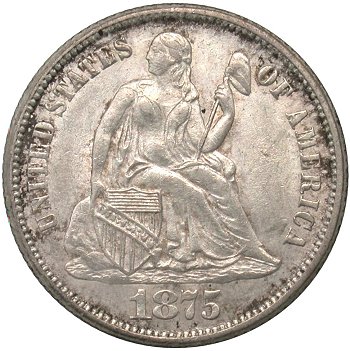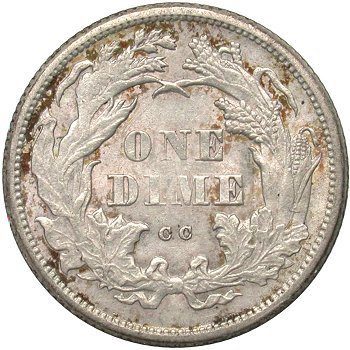 Obverse 8 Reverse G
Obverse Diagnostic Point(s) Reverse Diagnostic Point(s)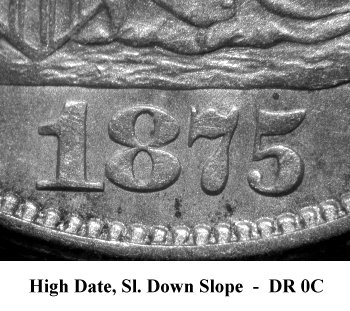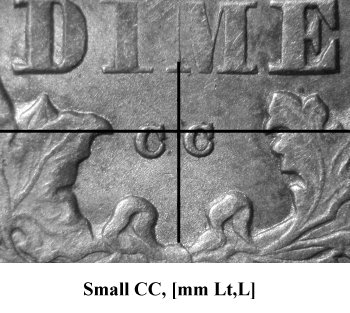 In Wreath Reverse A In Wreath Reverse G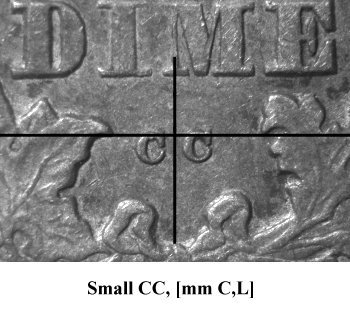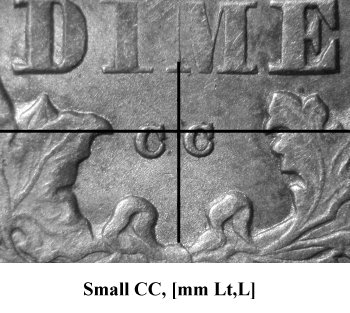 Comments: Both Obverse 8 and Reverse G exhibit strong device details and are in an early die state; no die cracks are evident. Both dies will see considerable usage and resulting die erosion. There is also the possibility that the die pair will be polished resulting in the die characteristics seen during Variety 111a.
The mintmark position on Reverse G is very similar to the position on Reverse A. Close inspection reveals that the CC mintmark on Reverse G is slightly higher than the CC mintmark on Reverse A. The CC mintmark on Reverse G is measured as [mm Left, Low] while Reverse A is [mm Centered, Low]. See the above comparison to aid with differentiating these two reverse dies.
Previous/Subsequent Die Pairings - In Wreath Obverse 8
Variety 111 is the earliest known die pairing for Obverse 8. It remains paired with IW Reverse G into a later die state where significant denticle erosion under the date shifts the Denticle Ruler measurement from DR 0C to DR 0R. During this later die state, Obverse 8 is paired with two incremental Below Wreath reverse dies to produce BW Varieties 104 and 105. During those die marriages, I have relabeled the die as BW Obverse 4.
Previous/Subsequent Die Pairings - In Wreath Reverse G
Varieties 111 and 111a are the only known die pairing for In Wreath Reverse G at this time.
Plate Coin: G. Fortin Collection, AU58