1875-CC
CC In Wreath
Variety 116
Obverse 12: Medium Level Date
Reverse H.3: Small Wide CC, [mm Rt,L], Die Defect At Left Ribbon End, Cracked Die
Collar: 113 Reeds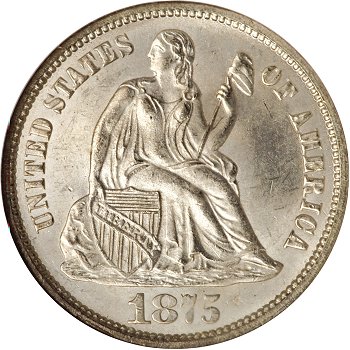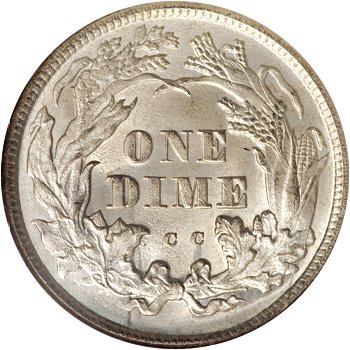 Obverse 12 Reverse H.3
Obverse Diagnostic Point(s) Reverse Diagnostic Point(s)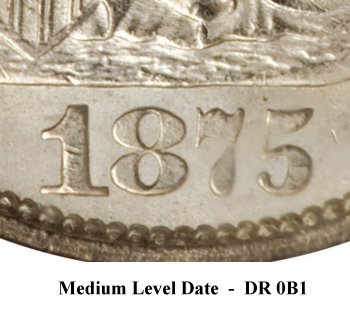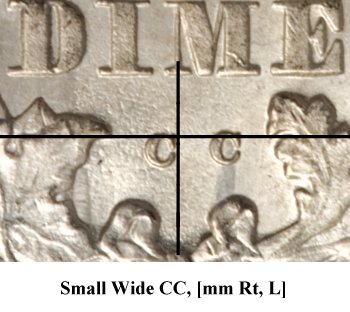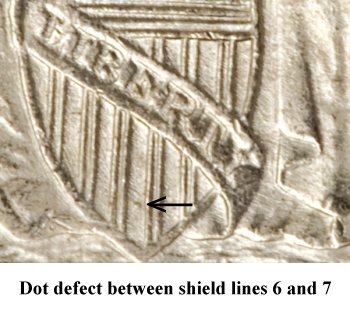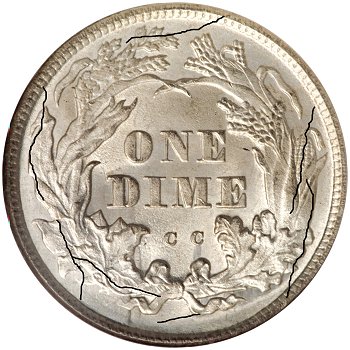 Comments: Variety 116 features an incremental die pairing with Reverse H. The obverse die was unlisted until searching the Heritage Auction Archives for incremental analysis specimens. The new 1875 Carson City obverse die is listed as Obverse 12 with a medium level date, DR 0B1 date position and a noticeable "dot" defect between shield lines 6 and 7. Reverse H is found in a later die state with defective die bulge in the region of the left ribbon end and a host of die cracks throughout the wreath. I've chosen to designate this die states as H.3 given the amount of die cracks.
Previous/Subsequent Die Pairings - In Wreath Obverse 12
Currently, this is the only known die pairing for Obverse 12.
Previous/Subsequent Die Pairings - In Wreath Reverse H
Reverse H was previously paired with IW Obverse 10 (Variety 114), then IW Obverse 13 (Variety 118) followed by a die marriage with IW Obverse 3 (Variety 112). During the Obverse 3 pairing, the reverse die develops a bulge near 7:00 resulting in the loss of portions of the left ribbon end. This loss is permanent (Variety 112a) and appears in subsequent die pairings. Incremental die pairings are with Obverse 12 (Variety 116) and finally, IW Obverse 5 (Variety 117).
Plate Coin: Images Courtesy of Heritage Auction Archives, PCGS MS64