1891-O
Variety 123
Obverse 20: Misplaced 1 Digit in Base, Medium Level Date, Perfect Die
Reverse V: Medium O, [mm Lt,C], Faint Die Crack Through Mintmark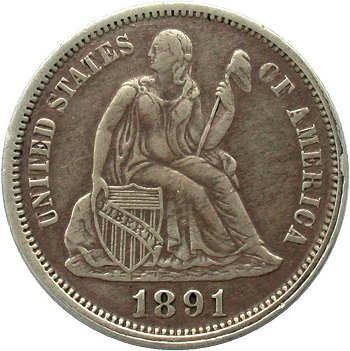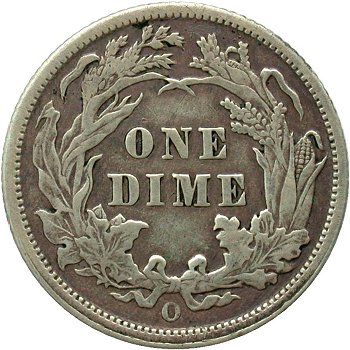 Obverse 20 Reverse V
Obverse Diagnostic Point(s) Reverse Diagnostic Point(s)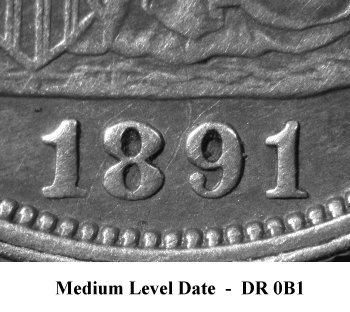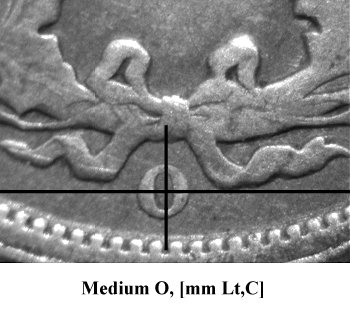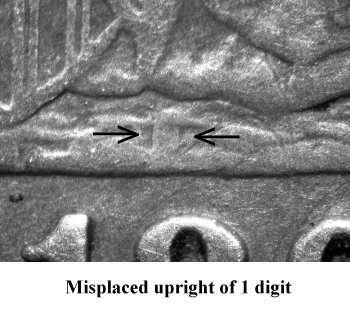 Comments: Obverse 1 is perfect and offers two diagnostics points. Within the base and directly below the right end of the scroll, a misplaced upright of 1 digit is visible. The date punch is also oblique with the top of the date digits being much stronger than the bottom of the digits. Check the bottom of the 1, 8 and 9 digits to see the oblique nature of the date punch.
During this early die state, Reverse V is nearly perfect with only a faint die crack from the left ribbon end downward through the mintmark.
Dr. Tim Cook initially pointed out the misplaced 1 digit upright to the author during early 2013.
Plate Coin: Courtesy Dr. Tim Cook Collection, EF45