1852
Variety 101
Obverse 1: 18 Touches Base, Very High Date, Downward Slope
Reverse A: Die File Lines Behind (STATES OF), Clashed Die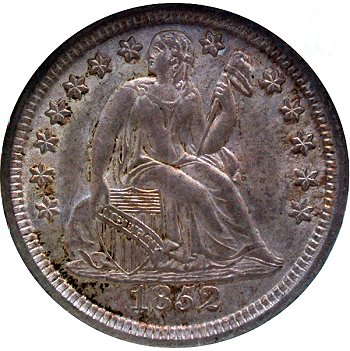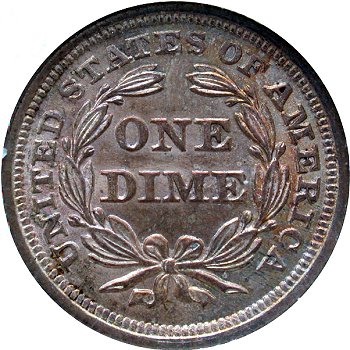 Obverse 1 Reverse A
Obverse Diagnostic Point(s) Reverse Diagnostic Point(s)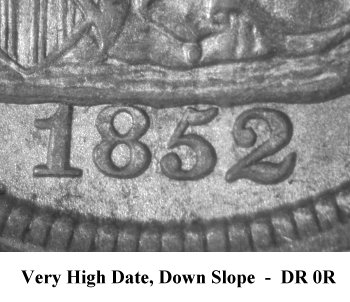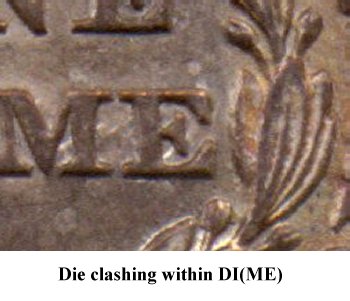 Comments: Examples of Variety 101 seem to always have weak obverse details, especially in the lower shield lines. The date is positioned very high with the 18 digits touching the base.
Research has shown that Obverse 1 is paired with two reverse dies. For Variety 101, Reverse A exhibits faint horizontal file lines in the upper wreath behind STATES Of. Both the obverse and reverse show faint clash marks, the reverse within DI(ME).
This variety is quite common and often seen.
Plate Coin: G. Fortin Collection, NGC MS65 CAC Green - Ahwash Plate Coin