1852
Variety 109
Obverse 7: High Level Date, Rim Cud Stars 10-12
Reverse I: Weak Legend, Die Crack Rim to STATE(S), Reverse Rotated Right 8 Degrees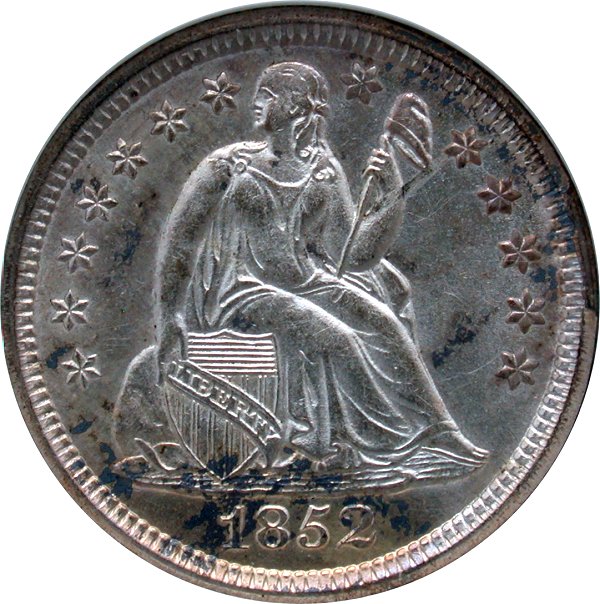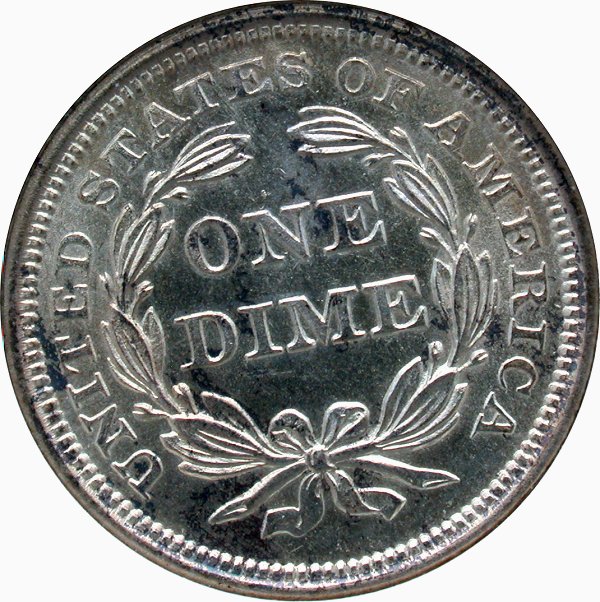 Obverse 7 Reverse I
Obverse Diagnostic Point(s) Reverse Diagnostic Point(s)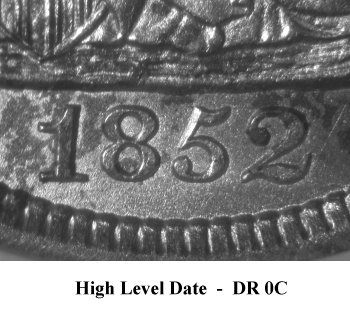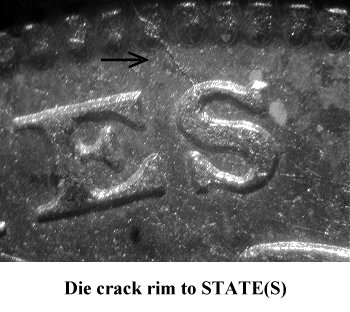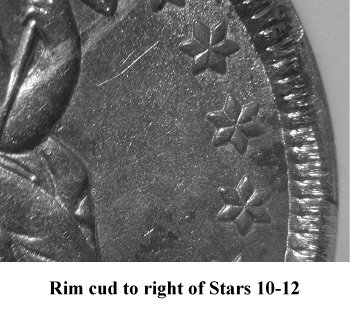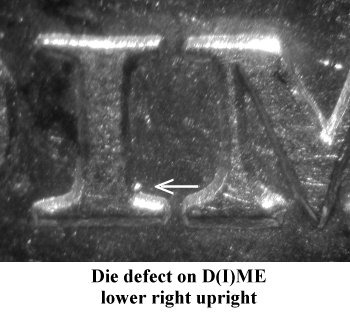 Comments: A rim cud near Star 10 through Star 12 is the primary diagnostic for Obverse 7. Date position measurement is DR 0C. The obverse stars and design elements are weakly hubbed.
Reverse I is also exhibits a weak legend. A minor but important diagnostic for Reverse I is die defect on the lower right upright of D(I)ME. After inspecting all 1852 reverse dies, only Reverse I has this defect. An additional diagnostic point is die crack from rim to STATE(S). Reverse I is rotated right 8 degrees.
This variety will sell at a premium due to the obverse rim cud and current LSCC club member interest in dies with internal or rim cuds.
Plate Coin: G. Fortin Collection, ANACS MS62