1852
Variety 113
Obverse 11: Proof Die, High Level Date
Reverse M: Proof Die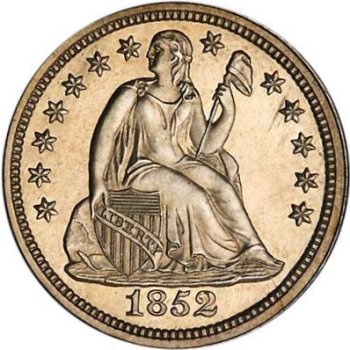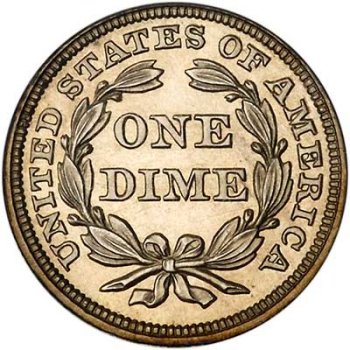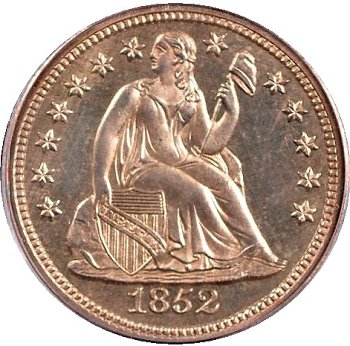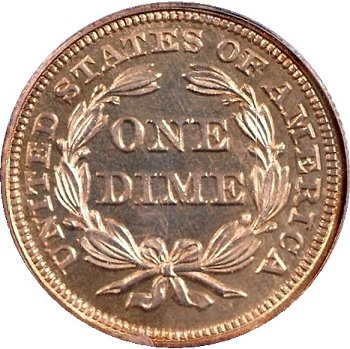 Obverse 11 Reverse M
Additional 1852 PCGS PF66 - OGH
Courtesy Heritage Auctions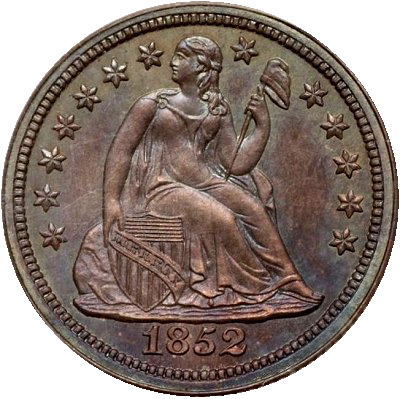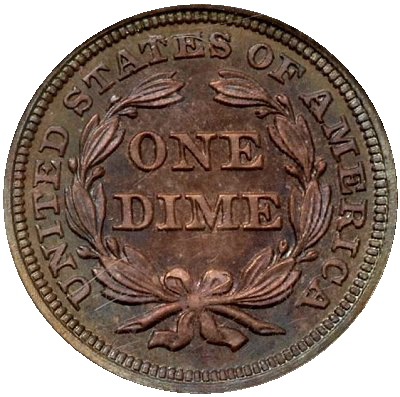 Obverse Diagnostic Point(s)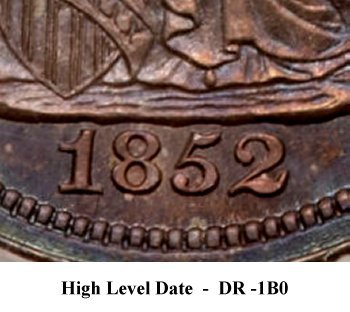 Comments: Examination of 1852 proof images from Heritage Auction Archives and former Superior Auctions indicates a date that is positioned close to the base with measurement DR -1B0. Let's visually compare the date position on above PCGS PF66 specimen with two other 1852 obverse dies with known date position measurement DR -1B0.
Obverse 2 Obverse 8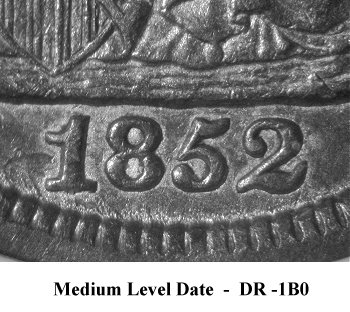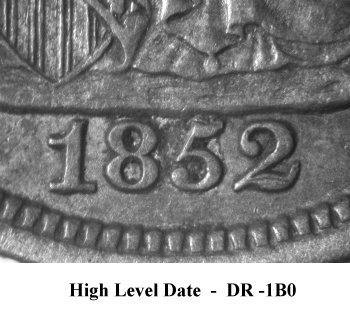 After close checking of the Heritage Auction PF66 image with those of Varieties 102 and 110, it is not possible to conclude that either of these varieties resulted from re-use of proof dies. The date punch on Obverse 2 exhibits the same slight downward slope as the proof die but is positioned lower (centered between base and denticles) and is slightly more right. When comparing Obverse 8 with the proof die, the Obverse 8 date punch is fully level and positioned marginally more to the right. Therefore, the 1852 proof dies are listed separately until further research can prove conclusively their re-use for business strikes.
Please note that two different versions of the plate coin are shown above. The top most is from Superior Auction website while the lower images are from the same dime in PCGS holder as found on an eBay listing. Note the consistent toning line through Star 10 on both obverse images.
Plate Coin: Superior Pre FUN Auction 2004, Lot 216, PCGS PF65 Cameo