1852
Variety 111
Obverse 9: High Level Date, Die Scratches Below Date, Closed 5
Reverse K: Die Cracks At STA(TES) (OF) A(MERICA)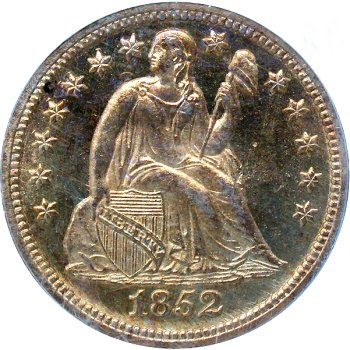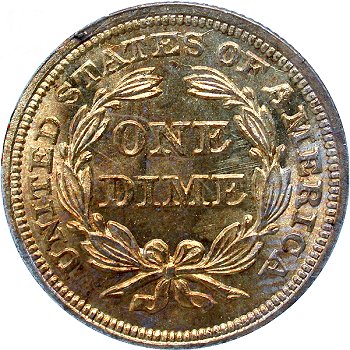 Obverse 9 Reverse K
Obverse Diagnostic Point(s) Reverse Diagnostic Point(s)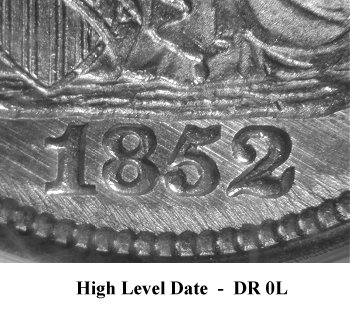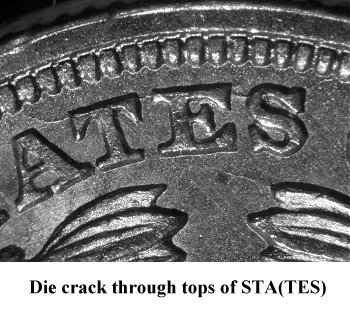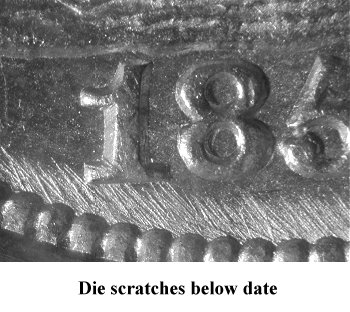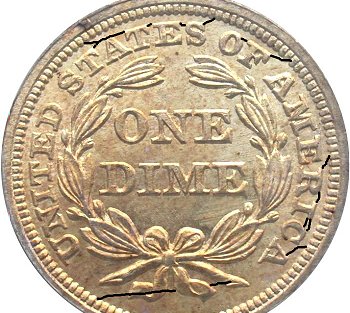 Comments: Obverse 9 can be easily identified by die polish lines between the date digits and the denticles and secondly, a flat date punch. On high grade examples, for example the PCGS MS64 plate coin, die polish lines can been seen in the field behind the date digits. Overall, the obverse die lacks bold details and strikes will have a mushy appearance.
Reverse K exhibits numerous minor die cracks as mapped in the above reverse die illustration.
Variety 111 is the only known case of a proof like issue for the date.
Plate Coin: G. Fortin Collection, PCGS MS64 CAC 1852 Varieties 101, 102, 102a, 103, 104, 105, 105a, 105b, 106, 107, 108, 108a, 109, 110, 110a, 110b, 111, 112, 112a, 112b, 113, 114, 115, 116, 117