1852
Variety 114
Obverse 12: Date Furthest Left, High Date, Downward Slope
Reverse N: Perfect Die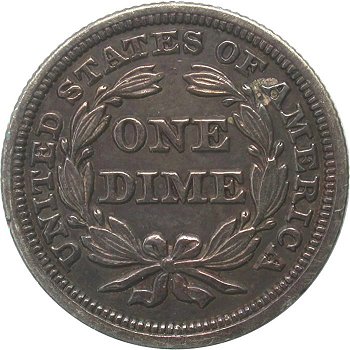 Obverse 12 Reverse N
Obverse Diagnostic Point(s) Reverse Diagnostic Point(s)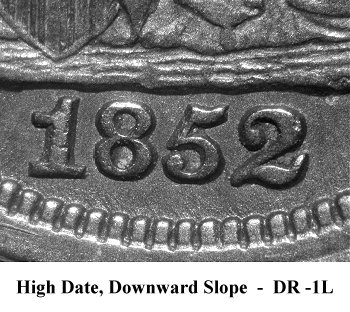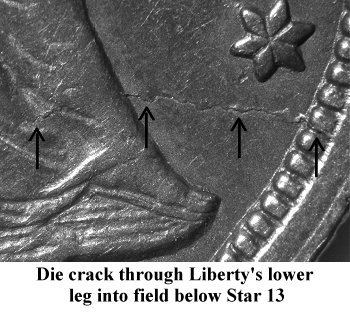 Comments: On Obverse 12, the date punch is positioned furthest left of any 1852 obverse with a Denticle Ruler measurement of -1L. There is a die crack starting at Liberty's right lower leg that proceeds right through the field below Star 13 and then exits to the rim. Die chips are seen around Stars 3 through 6.
Reverse N is perfect.
Variety 114 was first reported by Dick Osburn during June, 2005.
Plate Coin: G. Fortin Collection, EF45