1852
Variety 102
Obverse 2: Repunched 1, Medium Level Date, Die Lines Below Date
Reverse B: Faint Die Crack at Tops of A(MERICA)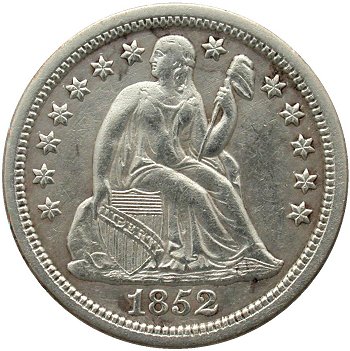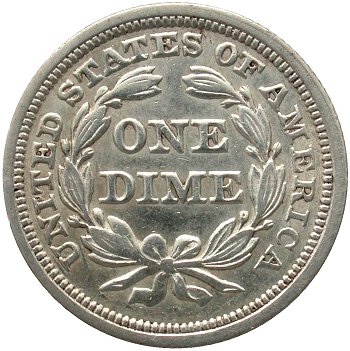 Obverse 2 Reverse B
Obverse Diagnostic Point(s) Reverse Diagnostic Point(s)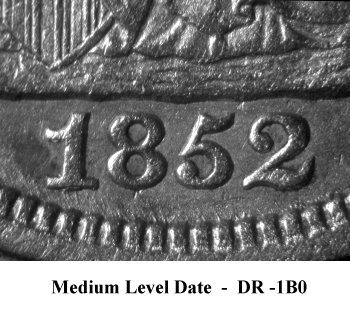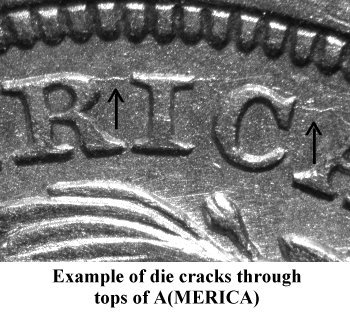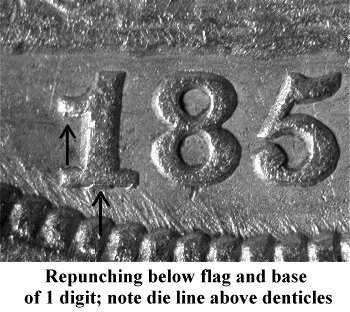 Comments: Obverse 2, while in an early die state, exhibits obvious repunching under the base of the 1 digit with traces of repunching under the flag. There are numerous die lines between the 18 digits and denticles. This early die state variety should be easy to cherrypick by looking for the heavy die lines under the date followed by confirming the repunching under the 1 digit.
Reverse B begins to show a faint die crack through the tops of the letters A(MERICA).
This variety is listed as A-2 by Kam Ahwash, however he did not report the repunching under the 1 digit. The repunched digit was first noted by the author.
Plate Coin: G. Fortin Collection, AU Details