1852
Variety 108
Obverse 6: High Level Date, Oblique Punched Date, Early Die State Cracks
Reverse H: Faint Die Crack at A(MERI)CA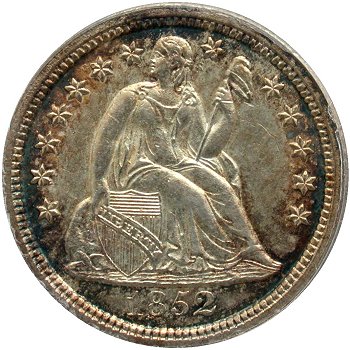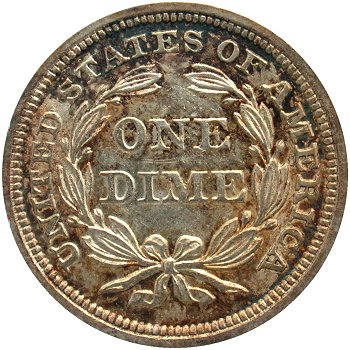 Obverse 6 Reverse H
Obverse Diagnostic Point(s) Reverse Diagnostic Point(s)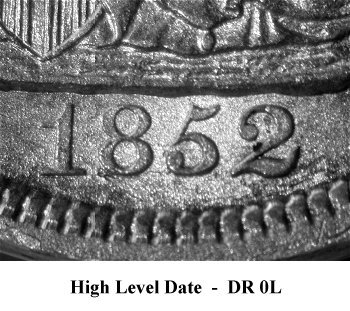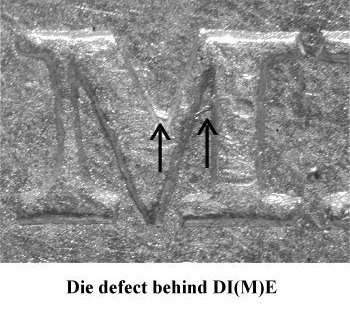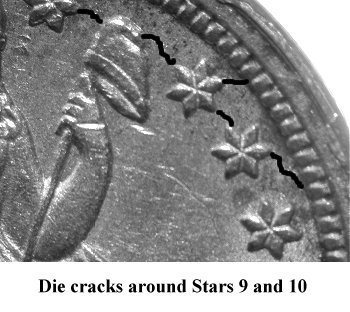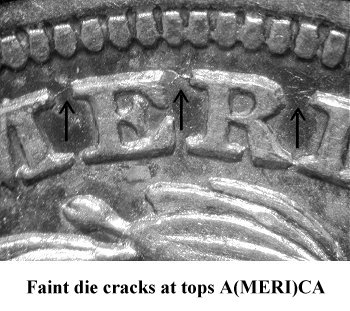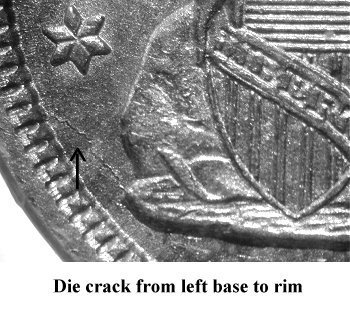 Comments: The date punch on Obverse 6 is oblique with the 1 digit being weak and the 2 digit bold. Clearly the date punch was not parallel to the die surface during the date punching process. Obverse 6 already exhibits die cracks. First is die crack from left base to the rim below Star 1 and secondly, a die crack from Star 8 through cap to Star 9 then Star 10 and rim.
Reverse H diagnostics include a die defect behind DI(M)E and faint a die crack at the top of letters A(MERI)CA.
This die pair will continue to produce coinage resulting in heavily cracked obverse and reverse dies. See Variety 108a next.
Plate Coin: G. Fortin Collection, PCGS MS63