1877-CC
Type I Reverse - Variety 102
Obverse 2: Medium Level Date, Broken S, Die Crack At Date
Reverse B: Small CC, [mm Lt,L], Doubled ONE DIME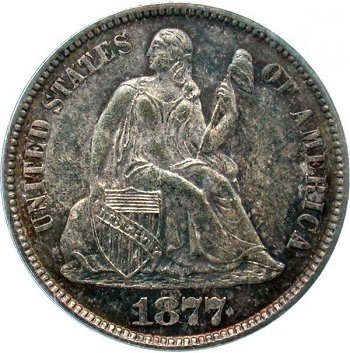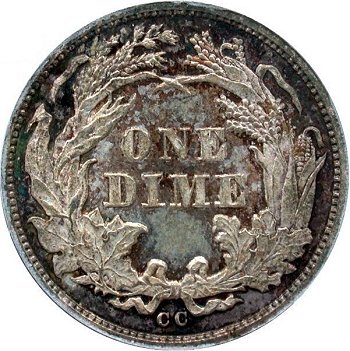 Obverse 2 Reverse B
Obverse Diagnostic Point(s) Reverse Diagnostic Point(s)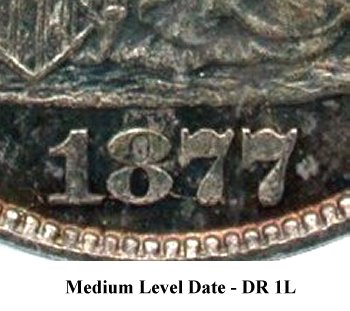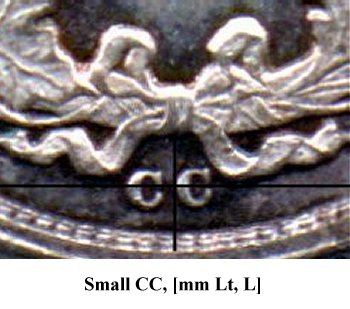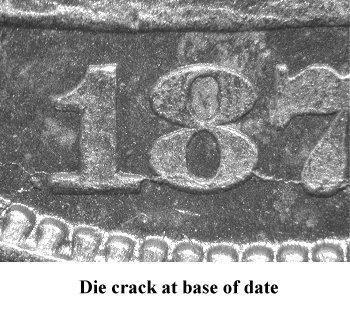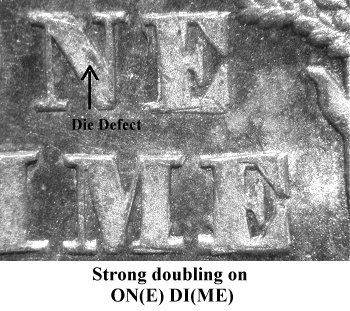 Comments: Obverse 2 exhibits a Denticle Ruler position of 1L and a die crack along the bottom of the date digits.
Reverse B is strongly doubled with the most significant doubling seen on ON(E) and DI(ME). There is a die defect midway on the diagonal of O(N)E. When Reverse B is paired with a second obverse die, this pairing is listed as Variety 103.
All Type I reverse dies show doubling on the denomination. The doubling is typically found on the E's in ONE DIME, however some Type I reverse dies will show die doubling on the O in ONE and the D in DIME.
Plate Coin: G. Fortin Collection, PCGS MS63