1877-CC
Type II Reverse - Variety 122
Obverse 13.2: Misplaced 7 In Denticles, Medium Level Date, Heavily Clashed Die
Reverse O: Small CC, Lapped Die, [mm Lt,L,TR], Clashed Die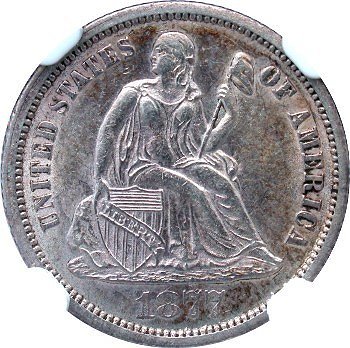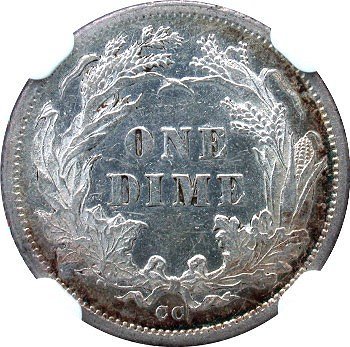 Obverse 13.2 Reverse O
Obverse Diagnostic Point(s) Reverse Diagnostic Point(s)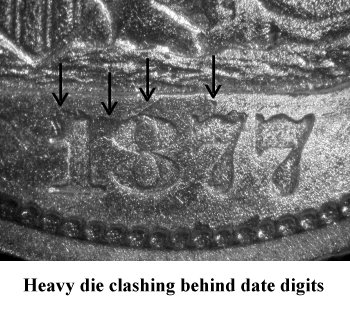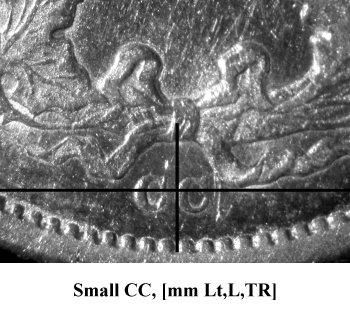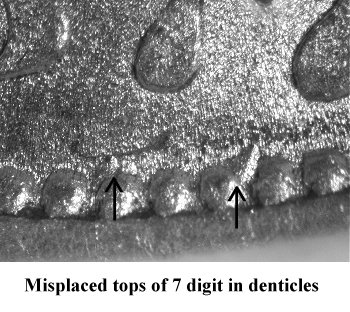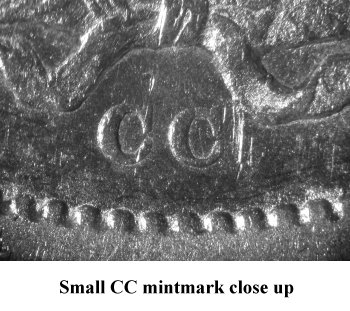 Comments: Obverse 13 is paired with a second Type II reverse die which has been designated as Reverse O. During this second reverse die marriage, Obverse 13 becomes heavily clashed with bold die clashing behind the date digits. The misplaced top of 7 digit continues to be visible during this die state.
Typical of many 1877 Carson City Type II reverse dies, Reverse O is lapped with weakness in the lower left wreath devices and on the left ribbon end. This die is also lightly clashed. The Small CC mintmark is nicely positioned between the ribbon ends and the denticles below. There is a slight rightward tilt of approximately 1 degree.
This die pairing was first identified by Dr. Tim Cook and submitted for publication during November 2015.
Plate Coin: Courtesy of Dr. Tim Cook Collection, NGC AU58