1877-CC
Type I Reverse - Variety 110
Obverse 3: Medium Level Date, Die Erosion at Denticles
Reverse H: Lightning Bolt Cracked Die, Doubled ONE DIME, Small CC, [mm Lt,C,TR3]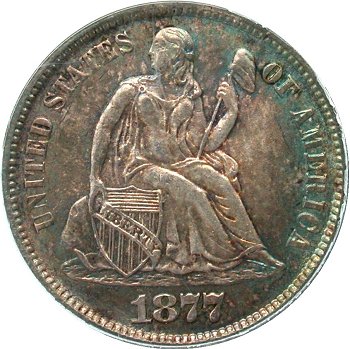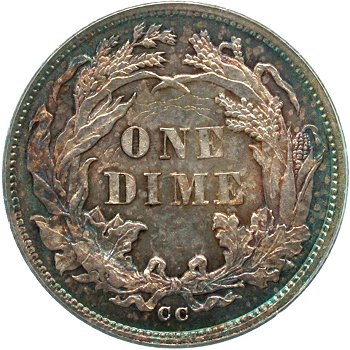 Obverse 7 Reverse I
Obverse Diagnostic Point(s) Reverse Diagnostic Point(s)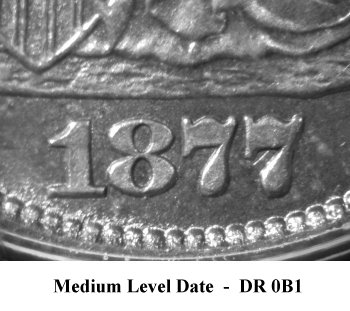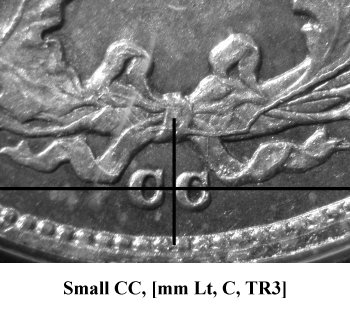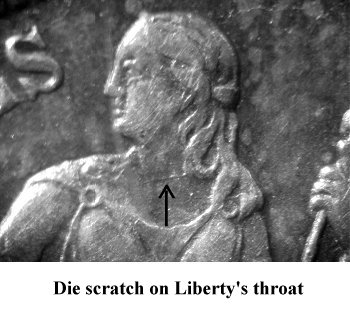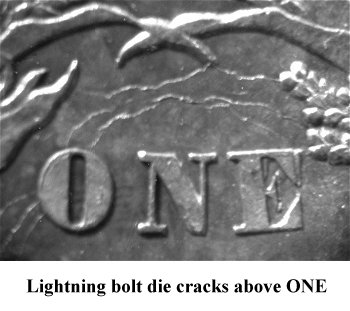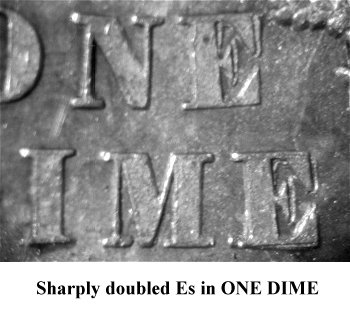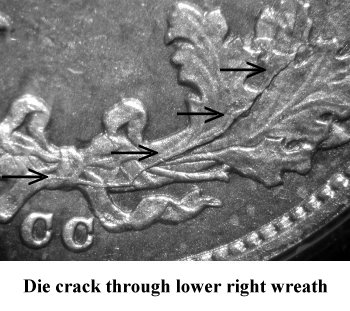 Comments: During the 2013 American Numismatic Convention, Scott Grieb visited the Rare American Coins table and offered several important Seated dimes for the web-book variety analysis. Of keen interest was this 1877 Carson City dime with a Type I reverse. The reverse die has die crack patterns never seen before on a Liberty Seated dime. I have named Reverse I as the Lightning Bolt die crack reverse due to the multiple die cracks from the left wreath, through (O)NE and above ONE. A traditional die crack is also quite visible in the ribbon bow and through the lower right wreath. Finally, the reverse denomination is sharply doubled on ON(E) and DIM(E) along with irregular positioning of the individual letters.
Obverse 7 is a bit more uneventful with only a few diagnostics. There is a short die scratch through Liberty's throat and most denticles show considerable erosion.
The plate coin sports original colorful toning over nice luster. One would expect a CAC gold bean if this dime were to be validated.
Plate Coin: Courtesy Scott Grieb Collection, PCGS MS62 OGH