1877-CC
Type I Reverse - Variety 105
Obverse 4: Repunched 18, Medium Level Date
Reverse D: Small CC, [mm Lt,L,TR], Doubled ONE DIME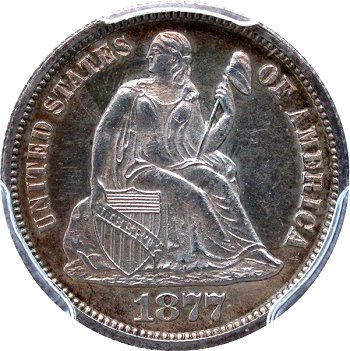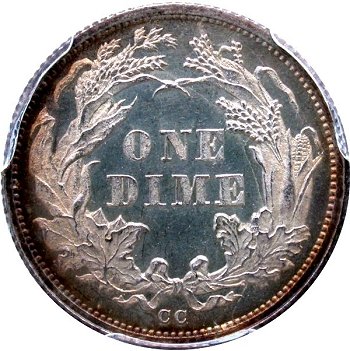 Obverse 4 Reverse D
Obverse Diagnostic Point(s) Reverse Diagnostic Point(s)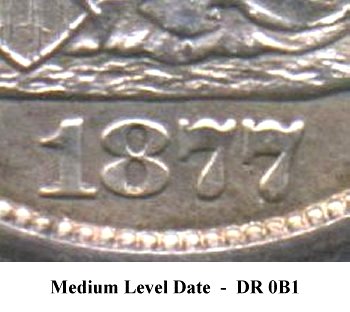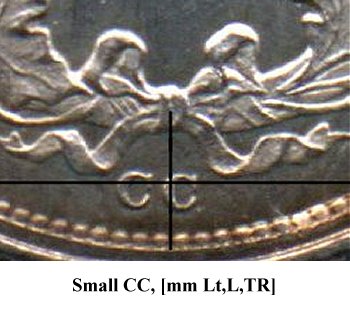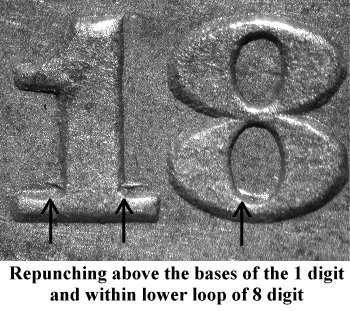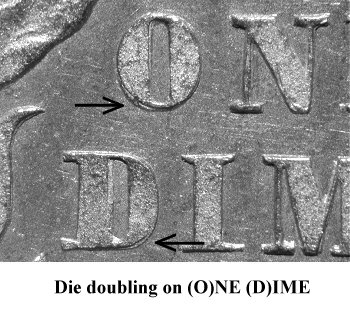 Comments: On Obverse 4, the 1 and 8 digits are repunched. The repunching is most visible above the left and right bases of the 1 digit and within the bottom of the lower loop of the 8 digit.
The Type I Reverse D exhibits die doubling on the right edges of (O)NE and (D)IME.
The plate coin is full PL but not designated by PCGS.
Plate Coin: G. Fortin Collection, PCGS MS62