1877-CC
Type I Reverse - Variety 106
Obverse 4.2: Repunched 18, Medium Level Date, Die Crack Through S(TATES)
Reverse E: Small CC, [mm Lt,L,TL], Doubled ONE DIME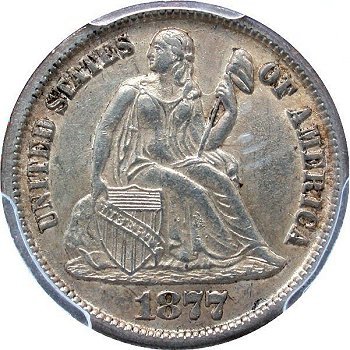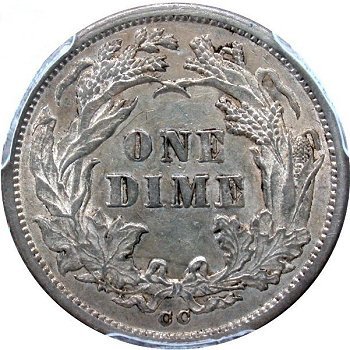 Obverse 4.2 Reverse E
Obverse Diagnostic Point(s) Reverse Diagnostic Point(s)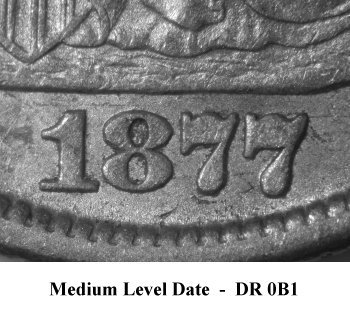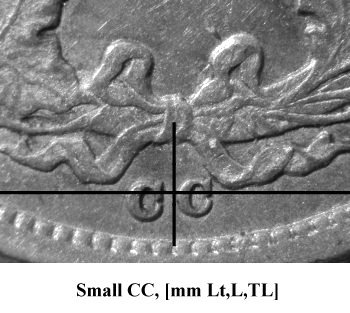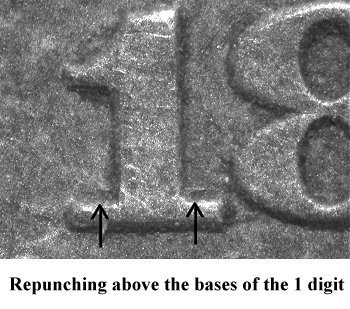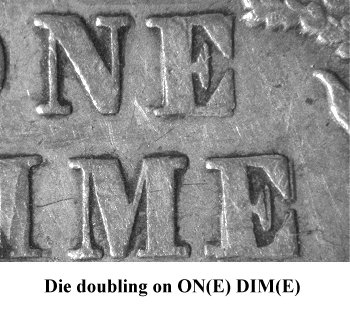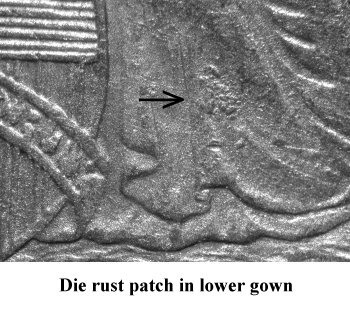 Comments: Obverse 4 is in the same obverse die state as Variety 105a, when paired with a second reverse die (Reverse E). There are many diagnostic points on Obverse 4. Look for die rust path in the lower gown and faint repunching above the bases of the 1 digit.
Both the strong upward slope to the mintmark (tilt left) and the die doubling on ON(E) DIM(E) provide obvious diagnostics for Reverse E.
I have found the Variety 106 formed by the Obverse 4 and Reverse E die pairing to be more common than Variety 105.
Plate Coin: G. Fortin Collection, PCGS AU58 CAC