1877-CC
Type II Reverse - Variety 121
Obverse 9.2: Polished Die and Date, Medium Level Date
Reverse F: Small CC, [mm Lt,H,TR4]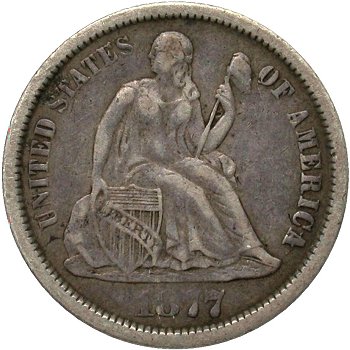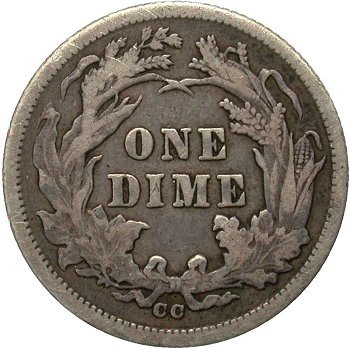 Obverse 9.2 Reverse F
Obverse Diagnostic Point(s) Reverse Diagnostic Point(s)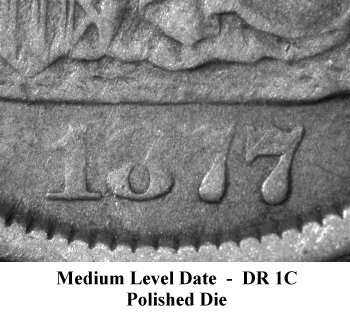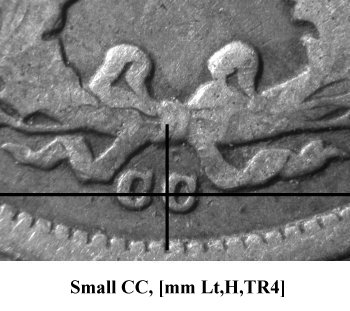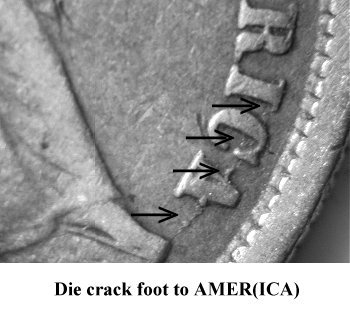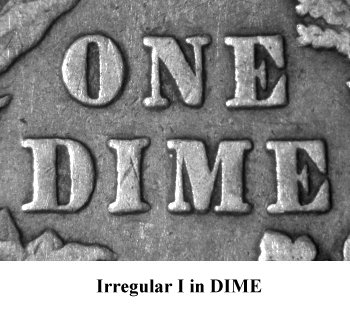 Comments: Variety 121 is the result of an polished Obverse 9 die pairing with an early die state Reverse F.
In this later die state, all of the design details on Obverse 9 are weak. The date on Obverse 9 is nearly effaced with only the bottoms of the 187 digits and the last 7 digit remaining. There is a die crack from Liberty's foot up through the ICA in AMERICA
Reverse F is in an early die state without die cracks. The Small CC mintmark is position left in the ribbon bow opening and tilts right. The irregular position of the I in DIME with respect to the neighboring letters is a reasonable secondary diagnostic point. Reverse F will be paired with two other obverse dies (Obverse 6 and 7) in later die states.
Plate Coin: Courtesy of David Poliquin Collection, VF35