1877-CC
Type II Reverse - Variety 123
Obverse 10: Die Defect on Gown Fold, Medium Date, Slight Upward Slope, Polished Die
Reverse P: Small CC, Die Scratch at 12:00, Polished Die, [mm Lt,L,TR]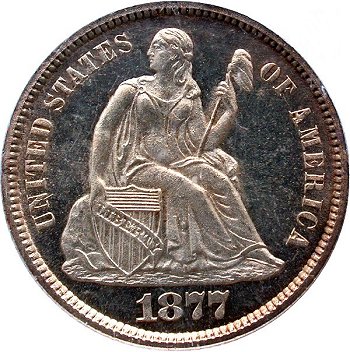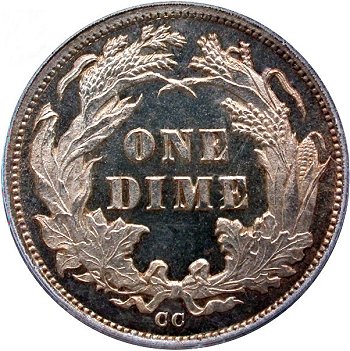 Obverse 10 Reverse P
Obverse Diagnostic Point(s) Reverse Diagnostic Point(s)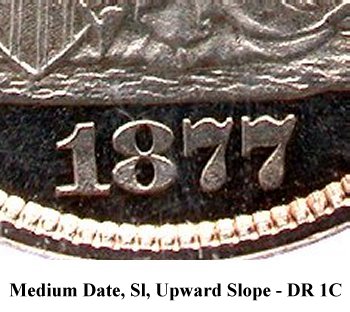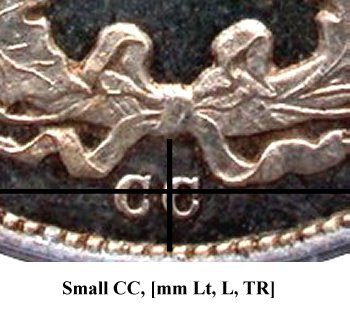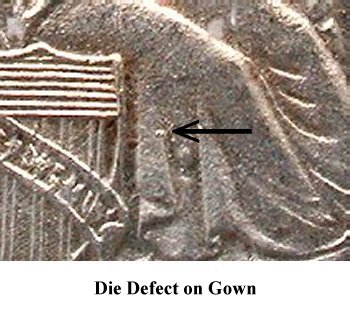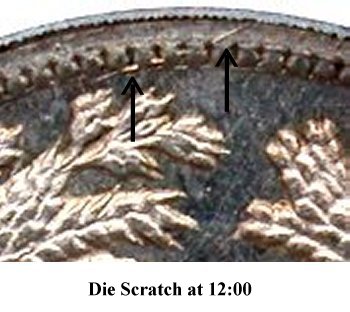 Comments: Obverse 10 is first paired with Reverse P. Both dies are polished with diagonal die striations. The result is proof like fields which is uncharacteristic for 1877 Carson City strikes. Obverse 10 also has an upward sloping date which is the minority of 1877-CC dies. There is a notable die defect on the gown fold right of the upper shield. There are additional micro spots of die rust throughout the upper gown and breast area. There is a faint die crack from Liberty's foot to AMER(ICA). Another faint die crack runs from the left base to the rim.
Reverse P is essentially perfect other than a die scratch through the denticles at 12:00.
This die pairing was first identified by Gerry Fortin during 2020 and sold into the Massachusetts Collection.
Plate Coin: Courtesy of Tom Coulombe Collection, PCGS MS64 CAC