1876-CC
Type I Reverse - Variety 105
Obverse 5: Doubled Obverse Die, Medium Level Date, Large Knob 6
Reverse A: Small CC, [mm Lt,L,TR6], Doubled (D)IME, Die Cracks, Greer Reverse C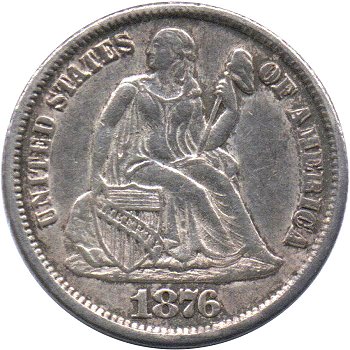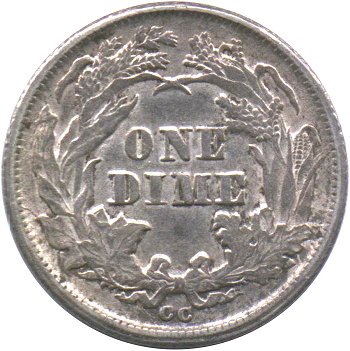 Obverse 5 Reverse A
Obverse Diagnostic Point(s) Reverse Diagnostic Point(s)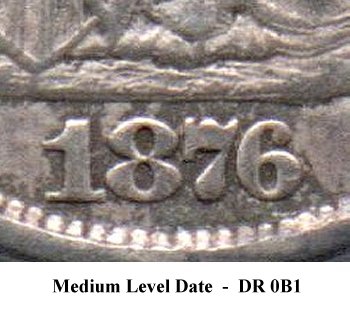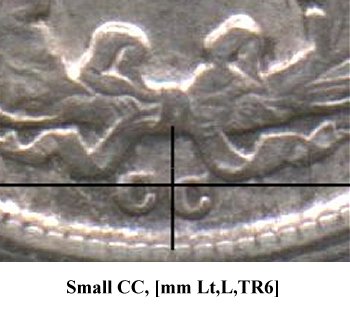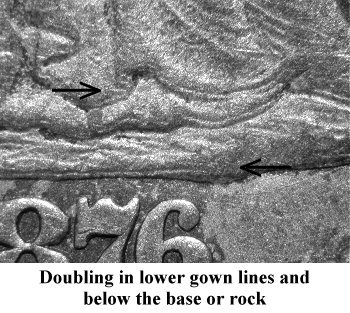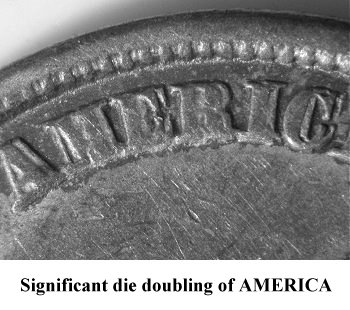 Comments: This is the earliest Obverse 5 die state seen with all letters in OF AMERICA strongly doubled and overall device details being sharp. Additional doubling can be found in the lower gown lines and at the bottom of the base, directly above the date digits.
During this early die state, Obverse 5 is paired with Reverse A. This is the second Reverse A die pairing as it was previously listed as part of the Variety 101 (Obverse 1 and Reverse A) die pairing. For Reverse A diagnostics, please see Variety 101.
Greer states that "This is the scarcest of the three doubled die obverse die pairings overall, however this die pair is more often available than Reverse A (Fortin Variety 106) in grades of XF to Mint State. Rare in any grade."
Plate Coin: G. Fortin Collection, PCGS EF45
1876-CC Type II Reverse Varieties 101