1876-CC
Type I Reverse - Variety 125
Obverse 21: High Level Date, Small Knob 6,
Reverse N: Small CC, [mm Lt,L,TL2], Doubled ONE DIME, Rim Cud At 6:30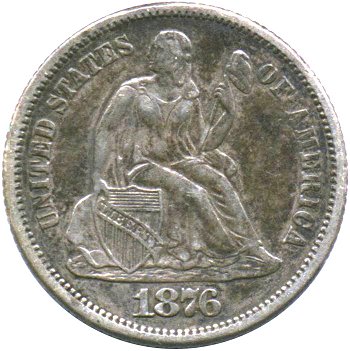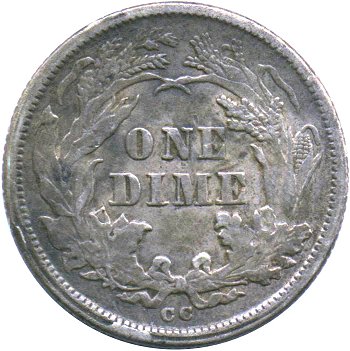 Obverse 21 Reverse N
Obverse Diagnostic Point(s) Reverse Diagnostic Point(s)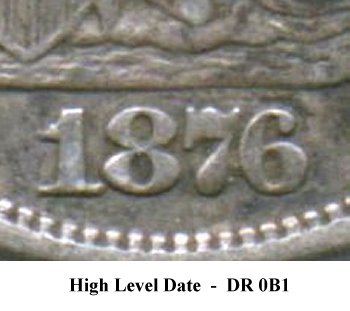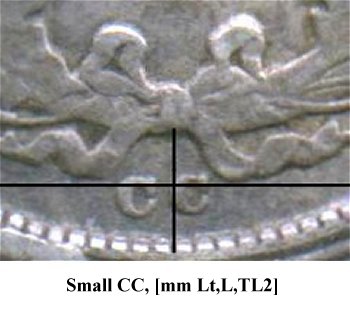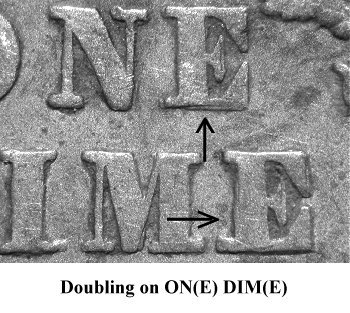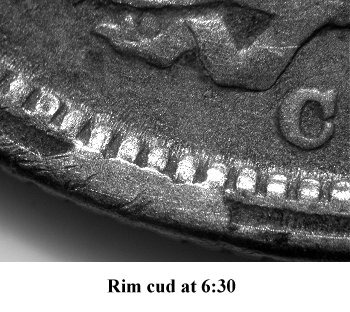 Comments: Obverse 21 is found with a Small Knob 6 date punch and date position of DR 0B1.
Reverse N is strongly doubled on the denomination, with ON(E) and DIM(E) being the most obvious. The plate coin has a rim cud at 6:30.
Plate Coin: G. Fortin Collection, EF45
1876-CC Type II Reverse Varieties 101