1876-CC
Type I Reverse - Variety 131
Obverse 24: Pimple Rusted Die, High Level Date, Small Knob 6
Reverse W: Severely Rusted Die, Small CC, [mm C,C,TR2]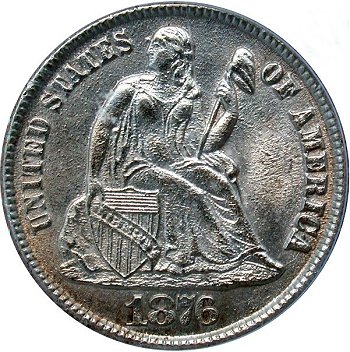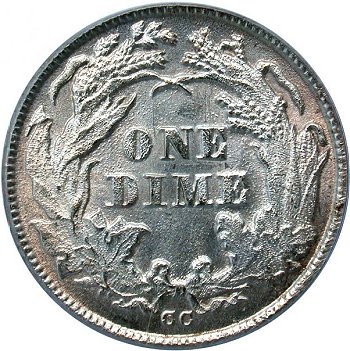 Obverse 24 Reverse W
Obverse Diagnostic Point(s) Reverse Diagnostic Point(s)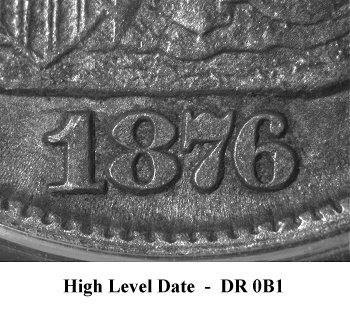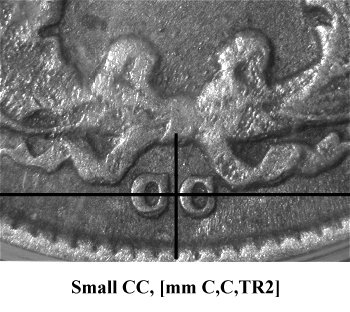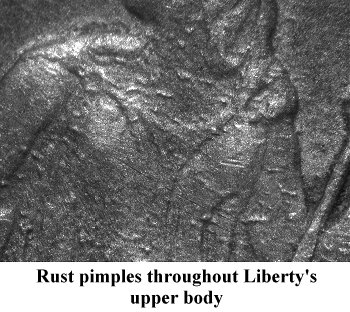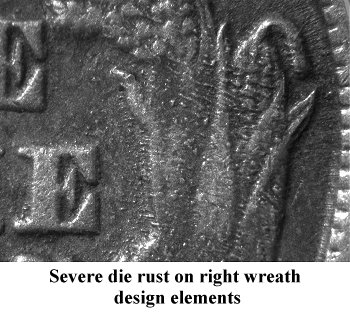 Comments: Rust pimples are located throughout Liberty's body on Obverse 24. The date punch is high and level with a Small Knob 6. Coupled with the rust pimples, the obverse die is in a late die state with heavy metal flow lines from UNITED STATES OF AMERICA to the denticles.
Reverse W is another new reverse discovery with a CC mintmark that is well centered with a slight right tilt. The design elements on Reverse W are badly rusted and consistent with the damage seen on the obverse die.
This variety was discovered by Liz Coggan at Boston's JJ Teaparty. Liz was kind enough to set several "new discovery" dimes aside for the author until his return to major shows.
The new plate coin, buried in the Fortin Collection until being noted during July 2021, is a beautiful example that highlights the excessive die rust at the micro level. These working dies are symptomatic of the working conditions at the Carson City mint.
Plate Coin: G. Fortin Collection, PCGS MS64 CAC
1876-CC Type II Reverse Varieties 101