1876-CC
Type I Reverse - Variety 120
Obverse 16: Medium Level Date, Clashed Die, Small Knob 6
Reverse O: Small CC, [mm Lt,L,TL4], Doubled ONE DIME, Die Cracks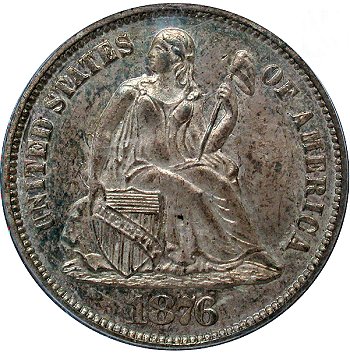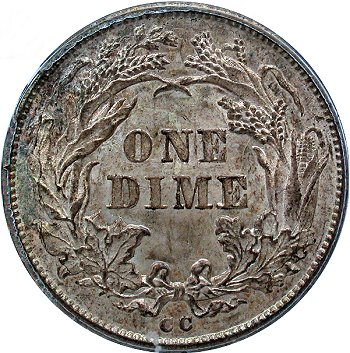 Obverse 16 Reverse O
Obverse Diagnostic Point(s) Reverse Diagnostic Point(s)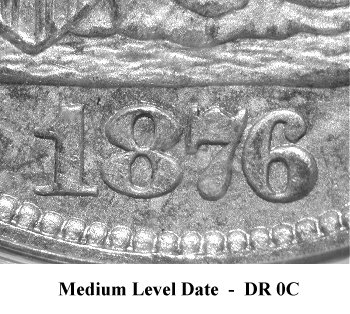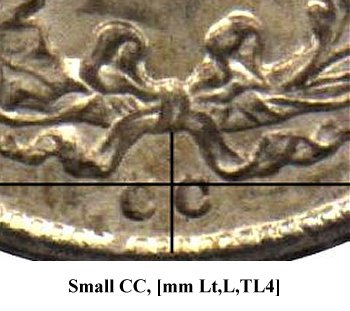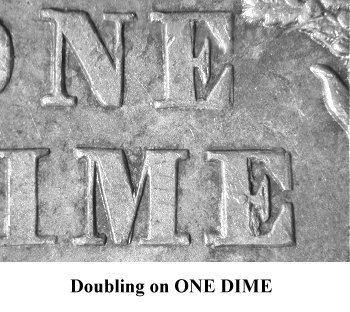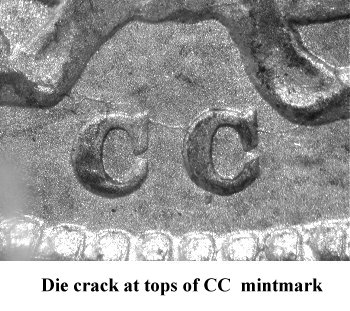 Comments: Obverse 16 exhibits strong die clash marks to the left and right of Liberty. Interestingly, Reverse O shows no signs of clashing indicating that Obverse 16 was previously paired with another reverse die.
The entire denomination (ONE DIME) is doubled on Reverse O. There are faint die cracks in the lower left wreath, which extend to the tops of the Small CC mintmark.
To date, I have not found an 1876 Carson City dime with a strongly clashed reverse.
Plate Coin: G. Fortin Collection, PCGS MS63

1876-CC Type II Reverse Varieties 101