1876-CC
Type I Reverse - Variety 124
Obverse 20: Medium Date, Slight Downward Slope, Small Knob 6,
Reverse R: Small CC, [mm Lt,L,TL3], Doubled ONE DIME, Die Cracks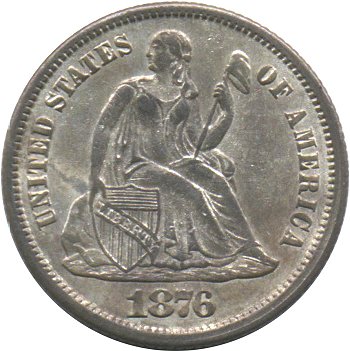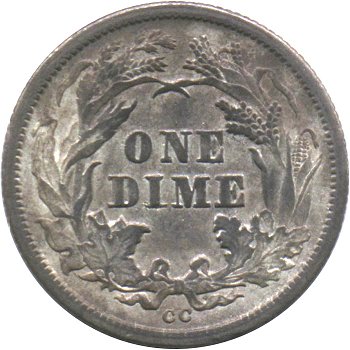 Obverse 20 Reverse R
Obverse Diagnostic Point(s) Reverse Diagnostic Point(s)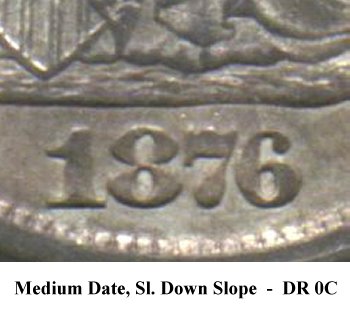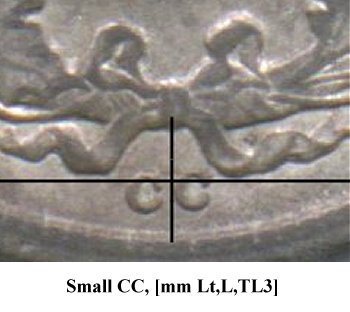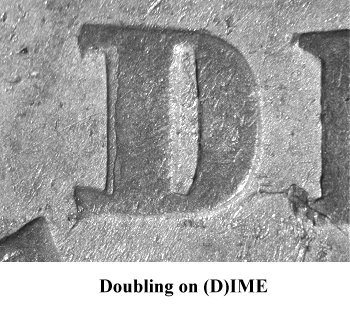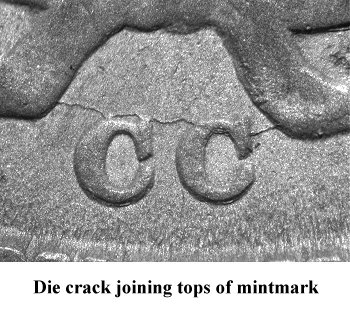 Comments: Obverse 20 exhibits a Small Knob 6 date punch. The date is weakly punched into the obverse die.
The denomination on Reverse R is doubled. Die cracks are seen in the lower wreath. A strong die crack joins the tops of the mintmark to the left and right ribbon ends.
Plate Coin: G. Fortin Collection, EF45
1876-CC Type II Reverse Varieties 101