1876-CC
Type I Reverse - Variety 132
Obverse 25: High Date, Sharp Downward Slope, Small Knob 6
Reverse X: Doubled D(I)M(E), Small CC, [mm Lt,L,TR1]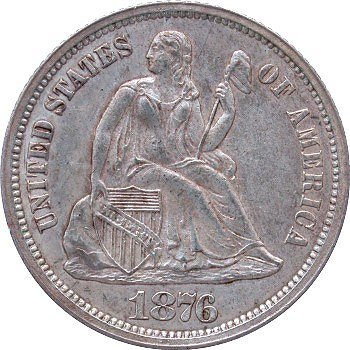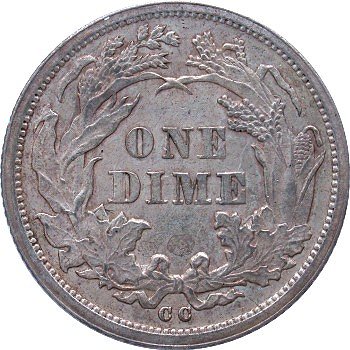 Obverse 25 Reverse X
Obverse Diagnostic Point(s) Reverse Diagnostic Point(s)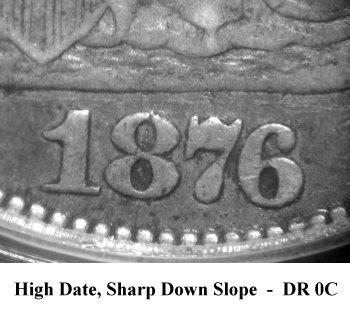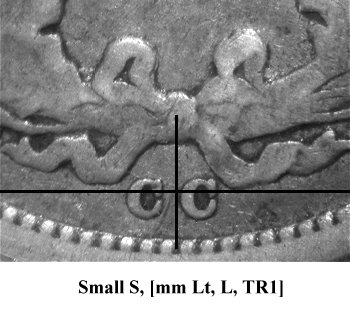 Comments: Obverse 25 is easily identified by a date punch that sharply slopes downward. How this obverse die could have escape detection for many years is unknown. There are no other significant obverse diagnostics.
Reverse X is another new reverse discovery with a CC mintmark that is positioned slightly left and low and closely resembles that of Reverse W. The I and E in DIME are obviously doubled.
This 1876-CC variety was discovered by Liz Coggan at JJ Teaparty. Liz noted a strong downward date slope on an 1876-CC dime and placed the plate coin aside for my review and purchase at the 2009 FUN show.
Plate Coin: Courtesy James Skwarek Collection, AU55
1876-CC Type II Reverse Varieties 101