1876-CC
Type I Reverse - Variety 107a
Obverse 5.2: Interim Die State, Doubled Obverse Die, Medium Level Date, Large Knob 6
Reverse Fa: Reverse Rotated Left 120 Degrees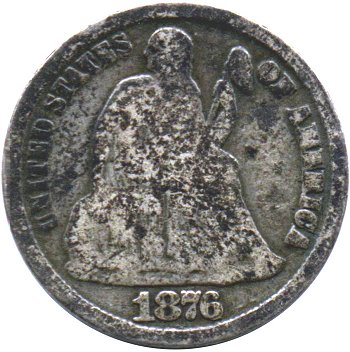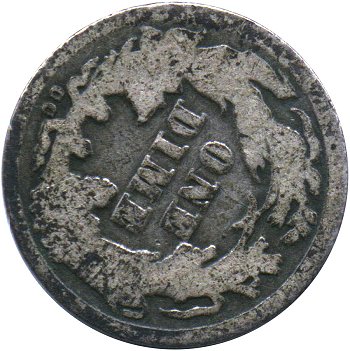 Obverse 5.2 Reverse Fa
Comments: The doubled die obverse pairing with Reverse F is rarely found with two different rotated reverse positions.
The first to be discovered was the Variety 107a rotated reverse die state which measured approximately 120 degrees. I believe this rotated reverse die state was reported during the late 1970s timeframe but more LSCC Gobrecht Journal research is required the exact timeframe.
This is a very challenging die state to locate and is conservatively rated as R6+ in VF or better with only a few circulated examples known.
Plate Coin: G. Fortin Collection, G6
1876-CC Type II Reverse Varieties 101