1876-CC
Type I Reverse - Variety 134
Obverse 26: Medium Level Date, Small Knob 6
Reverse C: Small CC, [mm Lt,C], ONE DIME Doubled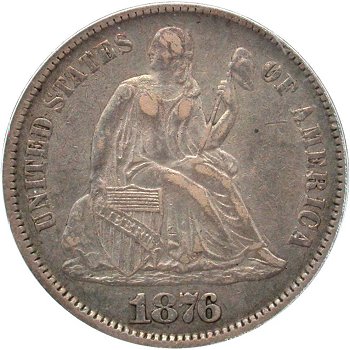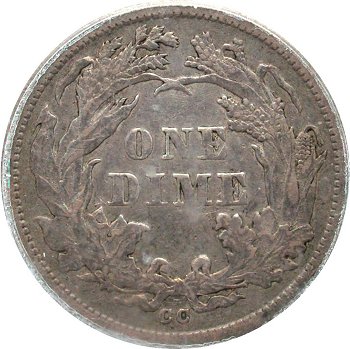 Obverse 26 Reverse C
Obverse Diagnostic Point(s) Reverse Diagnostic Point(s)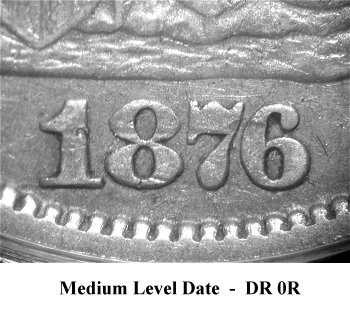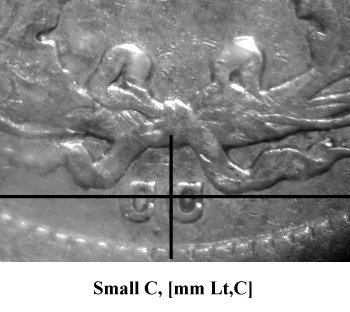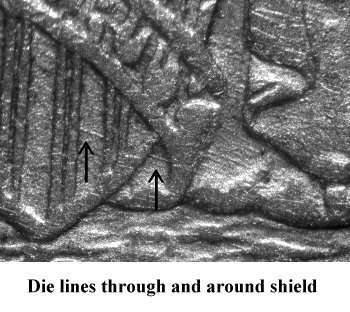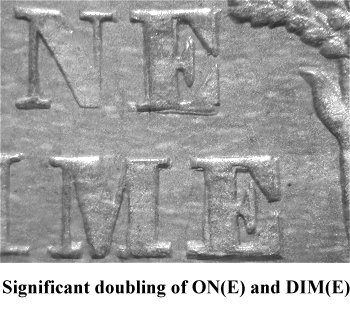 Comments: Obverse 26 is paired with a second reverse die and appears to be in similar die state as per Variety 133. The die line through lower shield and into the scroll remains visible as do multiple die lines exiting the right end of the scroll.
Reverse C was previously documented as being paired with Obverse 3 (Variety 103, Repunched 1). On Reverse C, the entire denomination is doubled with both E's in ONE DIME exhibit significant doubling. The CC mintmark is level and well centered within the ribbon ends. During this new die pairing, Reverse C remains in the same die state as during Variety 103.
This incremental 1876 Carson City die pair was discovered by Mike Clark at Bozarth Numismatics and disclosed to the author at the 2014 Winter FUN show.
Plate Coin: Courtesy of Bozarth Numismatics, PCGS EF 40
1876-CC Type II Reverse Varieties 101