1876-CC
Type I Reverse - Variety 113
Obverse 11: High Date, Slight Downward Slope, Large Knob 6
Reverse I: Die Crack From 2:00 - 4:00, Small CC, [mm LT,L,TR4]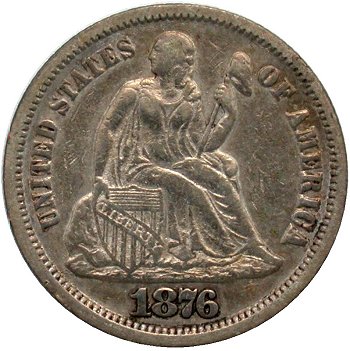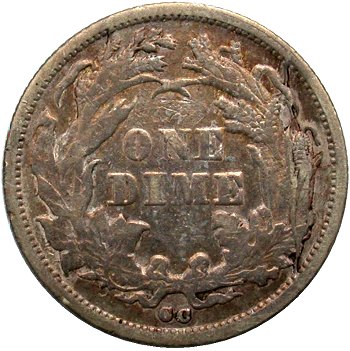 Obverse 11 Reverse I
Obverse Diagnostic Point(s) Reverse Diagnostic Point(s)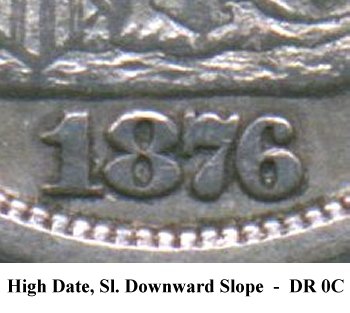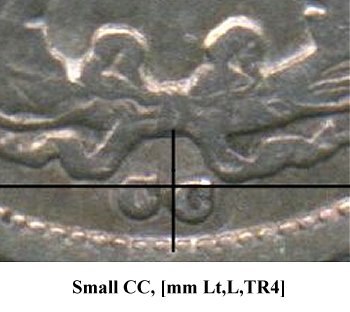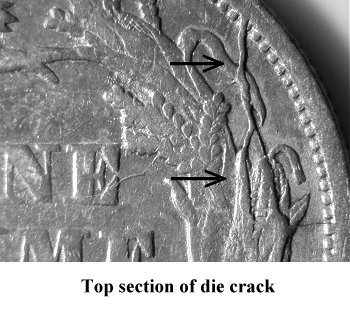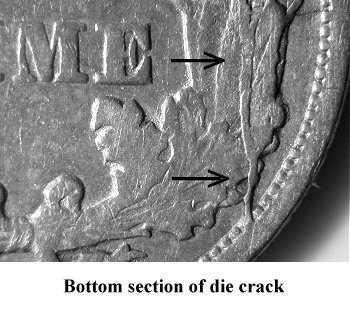 Comments: The Obverse 11 and Reverse I die pairing is not often seen. The primary diagnostic for Obverse 11 is date position.
Reverse I is significantly cracked on the right side of the wreath, though no other die cracks are evident on the rest of the reverse.
Locating an early die state example of this variety has proven to be difficult.
Plate Coin: G. Fortin Collection, EF45
1876-CC Type II Reverse Varieties 101